Op reis zonder reisapp? Doe maar niet. Daarvoor zijn er te veel handige apps die zorgen dat je niet voor vervelende verrassingen komen te staan. Zeker met de reisapp van Buitenlandse Zaken ga je goed voorbereid op reis.
De beste: Reisapp Buitenlandse Zaken
Laat je de Nederlandse landgrenzen ver achter je, dan is het niet verkeerd om wat adviezen en informatie over het bezoekende land te winnen. Via de Reisapp van Buitenlandse Zaken vind je actuele reisadviezen, zodat je bijvoorbeeld weet of en welke veiligheidsrisico's er zijn. Ook lees je hoe het zit met de verkeersveiligheid, hoe belangrijk het is om een goede (reis)verzekering te hebben en wat je moet doen in geval van nood. We geven vijf redenen om de app te installeren.
Haal de nieuwe iPhone 13 als eerste in huis!
Internet van Ziggo thuis? Ontvang dan tot €5 korting per maand en dubbele data!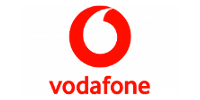 Bekijken
1. Is het er wel veilig?
Het Ministerie van Buitenlandse Zaken houdt voortdurend in de gaten of het voor Nederlanders veilig is om naar een bepaald land te reizen. Wat het reisadvies per land is, laat in het hoofdscherm van Reisapp Buitenlandse Zaken zien via een wereldkaart. Bij de kleuren oranje en rood gaat het om een (gedeeltelijk) negatief reisadvies.
Handig is dat je een land als favoriet kunt markeren en je notificatie ontvangt als het reisadvies van een land wordt gewijzigd. Dat kan bijvoorbeeld voorkomen bij een terroristische dreiging of natuurramp. Ook als je naar een land reist met een 'groen' reisadvies loont het overigens om op een land te tikken en naar 'Veiligheidsrisico's' te kijken. Zo weet je waar je op moet letten.
2. Hulp bij nood
We gaan er vanuit dat het niet nodig is. Maar toch. Stel dat je er wordt bestolen. Je moet naar het ziekenhuis. Je verliest je paspoort. Of je wordt gearresteerd. Wat dan? Met de informatie bij het tabblad 'Hulp bij nood' weet je precies wat je in die gevallen moet doen.
3. Ook zonder internet
Bij problemen op reis vraag je waarschijnlijk je grote vriend Google als eerst om raad. Maar wat als je geen internet hebt? Dan ben je blij als je de Reisapp van Buitenlandse Zaken hebt geïnstalleerd, want de informatie is ook offline te bekijken.
4. Véél handige info
Hoe zit het er met het verkeer? Zijn er epidemieën en moet je je laten laten vaccineren? Wat zijn de contactgegevens van de hulpdiensten? En van de ambassade? Dit soort nuttige informatie lees je als je binnen de app naar een land navigeert. Bij de meeste landen is er ook een tip van de ambassade. Zo weet je bijvoorbeeld dat foto's van militaire gebouwen maken geen goed idee is, en dat je je kritiek op de regeringsleider maar beter voor je kunt houden.
5. Checklist
Reisapp BZ heeft daarnaast een handige reischecklist. Hier zie je onder meer of je bepaalde documenten nodig hebt. Reis je bijvoorbeeld naar de Verenigde Staten, dan laat de app weten dat je een visum of ESTA nodig hebt. Dit laatste is een verplichte reistoestemming (Eletronic System for Travel Authorization) om zonder visum naar de Verenigde Staten te reizen.
Iedere Nederlandse burger die naar de Verenigde Staten reist, moet zo'n ESTA aanvragen. Meestal kost het invullen van het aanvraagformulier niet zoveel moeite en ben je zo'n vijf tot tien minuten kwijt. Bij de aanvraag worden allerlei vragen gesteld. Bijvoorbeeld of je na 2011 nog in Irak, Iran, Noord-Korea, Syrië, Libië, Soedan, Jemen of Somalië bent geweest. Ook wordt er bijvoorbeeld gevraagd of je ooit bent veroordeeld, drugs gebruikt, of dat je in de VS zoekt naar een betaalde baan. Als je alle vragen met een 'Nee' kan beantwoorden, dan kom je in aanmerking voor een ESTA. Na goedkeuring is deze twee jaar geldig en elk verblijf mag maximaal 90 dagen duren.