In november opent Apple de aanval op Netflix. Volgens Bloomberg moet dit de maand worden waarin Apple TV+ wordt gelanceerd, de streamingdienst die Apple in maart aankondigde. Daarnaast zijn er voor het eerst concrete geruchten over de Apple TV+ prijs en het aantal landen waarin de TV-dienst wordt uitgerold.
Apple TV+ prijs
Tijdens een keynote in maart vertelde Apple een heleboel over Apple TV+, maar twee belangrijke vragen bleven onbeantwoord. De tech-gigant liet niets los over de prijs van de abonnementsdienst, en ook werd er niets gezegd over de landen waarin Apple TV Plus wordt gelanceerd.
De iPhone 14 nu tot €348 korting!
• Maximaal voordeel als je thuis Ziggo hebt
• 6 maanden Apple Music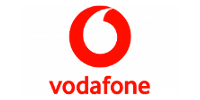 Bekijk actie
Bronnen die meer zouden weten over Apple's plannen met Apple TV+, melden dat Apple de dienst in november lanceert. We waren bang dat de 'Netflix-killer' eerst in een select groepje landen zou worden uitgerold (waarbij Nederland weer eens buiten de boot valt), maar volgens dit gerucht is het direct beschikbaar in liefst 150 landen. Zo wordt de kans wel érg groot dat we Netflix in november kunnen inruilen voor Apple TV+.
Ook is er iets bekend over de Apple TV+ prijs: het zou gaan om $ 9,99 per maand. Omdat Apple de dollar- en europrijzen voordiensten doorgaans gelijktrekt, kunnen we ervan uitgaan dat we hier maandelijks € 9,99 betalen voor Apple TV+. Dat is goedkoper dan het standaard-abonnement van Netflix, dat € 11 per maand kost. De zeer uitgeklede basic-versie van € 8 per maand laten we overigens buiten beschouwing, die geen HD heeft en je op maar één scherm kunt gebruiken.
Met Apple TV+ wil Apple de omzet uit diensten een enorme impuls te geven. Bloomberg schrijft dat Apple hoopt op 50 miljard dollar in 2020. Daarmee kruipt de dienstentak steeds dichterbij de iPhone, dat nu nog Apple's belangrijkste melkkoe is. Analisten schreven eerder dat Apple TV+ potentie heeft om in vijf jaar tijd 100 miljoen abonnees te bereiken. Hiermee zou het een belangrijke uitdager zijn van Netflix en Amazon.
Welke tv-series en films?
Maar als je je straks abonneert op Apple TV+, wat krijg je dan voorgeschoteld? Naar verluidt gaat het na de lancering om de volgende series: The Morning Show (een gedramatiseerde serie met Jennifer Aniston), Amazing Stories (van Steven Spielberg), See (met Jason Momoa), Truth Be Told (met Octavia Spencer) en een documentaire over extravagante huizen, genaamd Home. Dit is natuurlijk best schraal, maar de verwachting is dat Apple ook films en series van andere productiehuizen in de dienst wil integreren. Daarvoor zou het nog in onderhandeling zijn. In het dossier over Apple TV+ lees je meer over de series die Apple in ieder geval aanbiedt.
Bron: Bloomberg