Het opzetten van een persoonlijke hotspot is een uitkomst op plekken waar je geen internetverbinding hebt via kabel of wifi. Met de mobiele data van je iPhone (of iPad met cellular) kun je zo toch gebruikmaken van internet op bijvoorbeeld je MacBook. In iOS 13 hebben de nodige gebruikers echter problemen bij het opzetten van zo'n hotspot. Of bij het behouden van een stabiele internetverbinding. Apple erkent nu dat er problemen zijn.
Interne memo
Dit blijkt uit een interne memo van Apple naar geautoriseerde service providers. Dit document wijst op de mogelijkheid dat steeds meer klanten met hotspot-problemen bij de servicebalie aankloppen. Zo zouden zij geen verbinding kunnen krijgen, of deze telkens verliezen.
De iPhone 14 nu tot €348 korting!
• Maximaal voordeel als je thuis Ziggo hebt
• 6 maanden Apple Music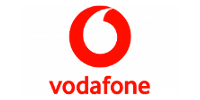 Bekijk actie
De problemen worden al gemeld sinds iOS 13.1.2 en de oplossing hiervoor is blijkbaar nog niet gevonden. Voor nu geeft Apple het advies aan servicemedewerkers om de persoonlijke hotspot uit en weer aan te zetten. Een klassieke IT-oplossing. Apple stelt verder dat het geen hardwareprobleem is. En dat gebruikers hun apparaten up-to-date moeten houden. Dit suggereert dat er achter de schermen nog aan een oplossing gewerkt wordt, al is die vooralsnog niet te vinden in de release-notes van de testversie van iOS 13.4.
Persoonlijke hotspot activeren iOS
Heb je zelf problemen met je persoonlijke hotspot, dan is het natuurlijk omslachtig om naar een Apple Store te gaan om deze uit en weer in te schakelen. Dat doe je gemakkelijk zelf.
Je activeert een hotspot via 'Instellingen>Mobiel netwerk'.
Tik op de optie 'Persoonlijke hotspot'.
Met het schuifje achter 'Sta anderen toe verbinding te maken' (de)activeer je de persoonlijke hotspot.
Zet het schuifje op groen om de hotspot (opnieuw) te activeren.
Alle Apple-apparaten die gebruikmaken van hetzelfde Apple ID maken gemakkelijk verbinding met het opgezette netwerk. Op andere apparaten voer je het wachtwoord in om te verbinden met de hotspot.