De tijden dat mensen ieder jaar meteen het nieuwste iPhone-model kochten, liggen inmiddels wel een beetje achter ons. Maar na een paar jaar begint het vaak toch weer te kriebelen, en wil je een nieuw toestel. Terwijl het oude het nog prima doet. Toestellen waaraan iets mankeert gooien we vaak direct weg, ook al kunnen ze nog gerepareerd worden.
E-waste een groeiend probleem
De productie van steeds maar weer nieuwe apparaten en het dumpen van versleten exemplaren, zorgt voor een gigantische hoop elektronisch afval, ook wel Electronic Waste of E-waste genoemd. Naar verwachting produceren we in 2021 zo'n 52 miljoen ton aan E-waste: 3,5 miljoen ton meer dan vorig jaar. Rijkere landen dumpen hun e-waste voornamelijk in ontwikkelingslanden, waar de desastreuze gevolgen steeds beter merkbaar zijn.
Het wordt de hoogste tijd om wat duurzamer met onze spullen om te gaan. Naast vliegschaamte, 'te lang douchen'-schaamte en en 'meer dan twee kids'-schaamte, zouden we met zijn allen ook wat meer smartphone-schaamte mogen hebben. Apple neemt het heft alvast in eigen hand, en neemt een hoop maatregelen die e-waste moeten voorkomen of in ieder geval reduceren. Dit zijn 5 dingen die Apple doet om de wereld te redden.
BLACK FRIDAY: De iPhone 14 nu tot €348 korting!
• Maximaal voordeel als je thuis Ziggo hebt
• 6 maanden Apple Music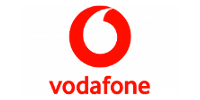 Bekijk actie
1. Focus op een circulaire economie
Jarenlang was het devies: laat de wereld niet slechter achter dan dat je hem hebt aangetroffen. Maar Apple gaat daarin een stapje verder. Hun motto luidt: 'Laten we de wereld béter achterlaten dan we hem hebben aangetroffen.' Het doel van Apple is een circulaire economie: nieuwe producten worden alleen nog maar gemaakt van hernieuwbare grondstoffen of gerecyclede materialen. Zo is het aluminium voor de behuizing van de MacBook Air en Mac mini volledig gerecycled.
2. Slimme robots helpen mee
Eerst was er Liam, Apple's demontagerobot die dagelijks talloze iPhones uit elkaar peuterde om zo waardevolle materialen te herwinnen. Zo hoeven er minder grondstoffen gedolven te worden. Apple's nieuwste demontagerobot in de strijd tegen verspilling heet Daisy. Daisy wint materialen terug die conventionele recycle­bedrijven niet kunnen aanpakken, zoals zeldzame aardmetalen, wolfraam en aluminium­legeringen die uniek zijn voor Apple. Leuk detail: Daisy staat in Breda.
3. Slechte stoffen vervangen door goede
Apple is actief op zoek naar alternatieven voor potentieel schadelijke stoffen. Pvc en ftalaten zijn al verwijderd uit netsnoeren, hoofdtelefoons en kabeltjes. Met het gebruik van beryllium is het al compleet gestopt. En álle toeleveranciers van Apple zijn veiligere reinigings- en ontvettingsmiddelen gaan gebruiken.
4. Apparaten lang ondersteunen
Ieder jaar brengt Apple een nieuw besturingssysteem uit voor de iPhone. Apple staat erom bekend dat iPhones (maar ook Macs) bijzonder lang geüpdatet kunnen worden. Op dit moment hebben we iOS 12, en de oudste iPhone die daarmee nog uit de voeten kan is de iPhone 5s uit 2013. In de tech-wereld is dat zo goed als antiek.
5. Een tweede leven voor iPhones
Op een gegeven moment ben je toe aan een nieuwe iPhone. Dat betekent niet dat je iPhone in de kliko hoeft te verdwijnen. Er zijn steeds meer plekken waar je je telefoon kunt inleveren om te laten refurbishen zodat hij een tweede leven krijgt. Of waar je zelf een refurbished iPhone kunt aanschaffen. Let wel even op of de shop van je keuze het Keurmerk Refurbished draagt – een voorbeeld is Forza Refurbished.