Wie is de Mol 2019? Het is een vraag die televisiekijkend Nederland de komende weken in de greep houdt. Net als voorgaande jaren kun je meespelen via de gratis Wie is de Mol app, die bovenaan prijkt in de hitlijst van de App Store.
Wie is de Mol 2019 app
Komende zaterdag (5 januari) om 20:30 uur start AVROTROS met het nieuwe seizoen van het populaire programma. Dat speelt zich dit jaar af in Medelin, Colombia.
De iPhone 14 nu tot €7,50 korting per maand!
Maximaal voordeel als je thuis internet van Ziggo hebt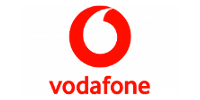 Bekijk actie
Wees er dus snel bij om de punten in te zetten op de door jou verdachte kandidaten van Wie is de Mol 2019. Wederom download je de app gratis in de App Store. Daarna maak je een nieuw account aan – accounts van voorgaande jaren zijn niet meer bruikbaar.
Vervolgens is het tijd om je eerste punten te verdelen. De kandidaten van dit jaar zijn acteur Rick Paul van Mullingen, Patissier Robèrt van Beckhoven, YouTuber Nikkie de Jager, journalist Sinan Can, presentatrice Merel Westrik, actrice Sarah Chronis, presentator Jamie Trenité, Zanger Nielson en presentatrice Evi Hanssen.
Het spelconcept is hetzelfde. Je start met 100 punten. Die punten verdeel je over de kandidaat of kandidaten die je verdenkt. Blijven ze over? Dan wordt je inzet verdubbeld! Valt de kandidaat af? Dan ben je de punten kwijt. Alle punten inzetten op één kandidaat heeft dus een risico, want als hij of zij afvalt kun je niet meer meespelen. Leuk is het om in de app een poule aan te maken. Je kunt het dan opnemen tegen vrienden, familie of collega's.
Wie is de Mol app
Vorig jaar introduceerde de app een nieuw spelelement: molbonus. Dat is er ook dit jaar weer. Alle punten die je in de verschillende afleveringen op de juiste Mol hebt ingezet, worden dan na de finale verdubbeld en bij je score opgeteld.