De Autoriteit Consument & Markt (ACM) gaat onderzoeken of sprake is van machtsmisbruik door Apple in de App Store. De ACM geeft aan hierover signalen te hebben ontvangen van andere app-aanbieders.
Afhankelijkheid van de App Store
De Autoriteit Consument en Markt houdt in de gaten of bedrijven zich houden aan de regels voor mededinging, oftewel concurrentie. ACM-bestuurslid Henk Don zegt het volgende over de kwestie met Apple: 'Appaanbieders zijn in grote mate afhankelijk van Apple en Google voor het aanbieden van apps aan gebruikers. In de marktstudie kreeg de ACM signalen van partijen die erop lijken te wijzen dat Apple misbruik maakt van zijn positie in de App Store. De ACM ziet daarom reden voor een vervolgonderzoek op basis van de mededingingsregels.'
De iPhone 14 nu tot €348 korting!
• Maximaal voordeel als je thuis Ziggo hebt
• 6 maanden Apple Music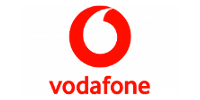 Bekijk actie
Heb je een iPhone, dan is de App Store dé plek om apps te downloaden – alternatieven zijn er niet. En dat geldt ook voor app-ontwikkelaars: zij hebben geen keuze. Van die positie kan Apple misbruik maken. Voor Google en Google Play geldt hetzelfde, maar over Apple heeft ACM concretere signalen ontvangen, dus wordt dat het eerste speerpunt.
ACM benoemt ook dat Apple apps van allerlei ontwikkelaars in de App Store heeft staan en daar ook belang bij heeft. Maar tegelijkertijd bieden ze ook zelf hun apps aan, en die concurreren met die van derde partijen. Dubbel belang dus. De apps van de concurrent zouden hierdoor lang niet altijd een eerlijke kans hebben.
Apple vs. Spotify
Klinkt het voorgaande je bekend in je oren? Dat kan kloppen, want deze zaak heeft duidelijke raakvlakken met de controverse tussen Apple en Spotify. Kort geleden diende de Zweedse muziekstreamingdienst al een soortgelijke klacht in bij de Europese Commissie over Apple. En daarbij speelde eigenlijk hetzelfde probleem: Spotify claimde dat Apple allerlei voordelen toekent aan hun eigen streamingdienst, Apple Music. Daar valt bijna niet tegenop te boksen. Oneerlijk, aldus Spotify.
Reactie van Apple
Apple heeft inmiddels kort gereageerd op het onderzoek van de ACM – iets wat hoogst zelden gebeurt: 'We respecteren de Nederlandse Autoriteit Consument & Markt en hebben vertrouwen dat hun review zal bevestigen dat alle ontwikkelaars gelijke kansen hebben op succes in de App Store. We behandelen elke ontwikkelaar hetzelfde en investeren veel in het creëren van een veilige winkel voor al onze klanten.'
Bronnen: Autoriteit Consument & Markt en Apple.