Pokémon Go is razend populair. Sinds afgelopen week zaterdag mogen wij ook Pikachu, Charizard en Eevee in onze achtertuin vangen. Naast veel behulpzame tips lees je op internet echter heel veel mythes over het spel. We zetten 9 van deze mythes op een rij en leggen uit waarom je niet elk bewegend grassprietje moet najagen.
1. iPhone draaien om eieren te laten hatchen
De Pokémon Eggs zijn een slimme manier om zeldzame pokémon te vangen. Maar om deze te laten hatchen, moet je kilometers maken. En Pokémon Go is erg terughoudend wat het berekenen van afstanden betreft. Op internet wordt nu geadviseerd om de beweging te faken, bijvoorbeeld door je iPhone op een draaitafel of op een stofzuigrobot vast te maken. Dat heeft echter geen effect, want voor de GPS is dat geen verandering van de locatie. Behalve natuurlijk als je je stofzuigrobot een wereldreis laat maken.
De iPhone 14 nu tot €348 korting!
• Maximaal voordeel als je thuis Ziggo hebt
• 6 maanden Apple Music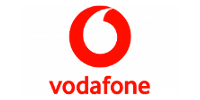 Bekijk actie
2. Achter grassprietjes schuilen pokémon
Je hebt ze vast al een keer gezien: de grassprietjes of blaadjes die in eens op de kaart opduiken. Veel mensen denken dat hier daadwerkelijk iets gebeurt – dat dit bijvoorbeeld aangeeft dat er een pokémon in de buurt is. Maar het maakt niet uit hoe dicht je bij die grassprietjes staat, er is geen garantie dat er ook een pokémon opduikt. Waarschijnlijk is dit gewoon een grafisch element om de statische kaart wat levendiger te maken.
3. Pokéballen weer vangen
Een gegooide pokébal is weg. De tip dat je een gegooide pokébal weer kunt vangen door erop te tikken is complete nonsens.
4. Google Maps downloaden voor minder dataverbruik
Naar verluidt werkt Pokémon Go soepeler en verbruikt minder accu en data als je Google Maps en daarin de kaartgegevens van je omgeving downloadt. Dat is gewoon niet waar. Op de iPhone sowieso niet, want hier zijn de twee apps gescheiden van elkaar door het sandboxing-mechanisme van iOS. Maar ook op Android heeft het geen enkel effect.
5. Evolutie van Eevee afhankelijk van zijn attacks
Eevee is een van de weinige pokémon dat drie verschillende evoluties heeft. In het originele spel gebruik je daarvoor drie verschillende stenen om Eevee te laten evolueren, maar die bestaan niet in Pokémon Go. Er was het gerucht dat de geleerde attacks van Eevee bepalen wat je na het evolueren krijgt, maar dat bleek fout. Het is gewoon toeval.
Wat je wel mogelijk is, is om je Eevee een bepaalde naam te geven. Noem je hem 'Pyro' krijg je een Flareon, bij 'Sparky' een Jolteon en bij 'Rainer' een Vaporeon.
6. Geest-pokémon op begraafplaatsen vangen
Het klinkt logisch, maar op een begraafplaats vind je geen geest-pokémon. Gamers die aan deze mythe geloofden, brachten uren door op een begraafplaats maar hadden nog steeds geen Ghastly gevangen.
7. Opduikende pokémon zijn afhankelijk van het weer
Bij regen verschijnen er water-pokémon, bij een onweer electro-pokémon en bij sterke wind heel veel vliegende pokémon. Helaas, niet waar. Welke pokémon verschijnen is alleen afhankelijk van je locatie en daarbij speelt het weer geen rol – behalve he algemene klimaat natuurlijk. Dus: aan de kust vind je andere pokémon dan in de Belgische bergen.
8. Lijst over de zeldzaamheid van pokémon
Op internet is een lijst te vinden die beschrijft hoe vaak pokémon opduiken. Deze is echter niet officieel, een speler heeft hem een paar dagen na de release zelf gemaakt.
9. De Pokédrone
Met een drone pokémon vangen. Klinkt te goed om waar te zijn. Je hoeft je niet te bewegen en kunt toch overal heen. Maar: deze drone bestaat nog niet en zelfs als hij verschijnt, is het gebruik ervan waarschijnlijk niet toegestaan. Deze laat het voor je iPhone namelijk lijken op een andere gps-locatie te staan en dat mag niet volgens de regels van Pokémon Go. Word je betrapt, mag je weer bij level 0 beginnen.