Dé browser voor de Mac, dat is natuurlijk Safari. Via het adres- en zoekveld van deze slimme browser vind je alles wat je nodig hebt. Wij geven je 6 tips om gemakkelijker te zoeken met Safari.
1. Zoeksuggesties van Spotlight
Voor een zoekopdracht hoef je niet eerst naar Google te surfen, je kunt de opdracht ook invoeren in het veld waar je ook de websiteadressen typt. In het uitklapmenu zie je meteen enkele zoekresultaten uit andere bronnen dan Google, bijvoorbeeld Wikipedia, iTunes of Kaarten.
De iPhone 14 nu tot €348 korting!
• Maximaal voordeel als je thuis Ziggo hebt
• 6 maanden Apple Music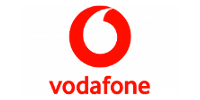 Bekijk actie
2. Andere zoekmachine dan Google
Het woord 'googelen' heeft zich een weg weten te banen naar de Dikke van Dale … Dat kunnen we van yahooën en duckduckgoën nog niet zeggen. Geen fan van Google? Via 'Voorkeuren>Zoeken' kun je kiezen voor een andere zoekmachine als standaard.
3. Bekijk het weerbericht
Of je stormparaplu mee naar buiten moet, weet je meteen als je in het adres- en zoekveld het woord 'weer ' typt (met een spatie achter 'weer'). Je ziet dan een kort maar krachtig weerbericht voor je huidige locatie.
4. Doorzoek je favoriete websites
Soms hebben websites hun eigen zoekveld. Heb je daar ooit gebruik van gemaakt, dan hoef je in het vervolg niet meer speciaal naar de betreffende website om deze te doorzoeken. Typ de naam van de website in de adres- en zoekbalk, met daarna de term waarmee je de website wilt doorzoeken. Je krijgt dan alleen zoekresultaten van die site.
5. Zoekresultaten openen in een nieuw venster
Wil je de website die je bezoekt niet verlaten maar moet je toch eventjes iets opzoeken? Typ je zoekopdracht dan gewoon in het adres- en zoekveld maar sluit niet af met Enter: gebruik Cmd+Enter om de zoekresultaten te tonen in een nieuwe tab of Shift+Enter voor een nieuw venster.
6. Terug naar de laatste Google-zoekopdracht
Je hebt iets opgezocht in Google en vervolgens klik je van de ene website door naar de andere. Uiteindelijk denk je: nee, dit is toch niet wat ik zocht. Je kunt linea recta terug naar je laatste zoekopdracht door in het menu 'Geschiedenis' te kiezen voor 'Terug naar zoekresultaten met SnapBack'.
Nóg slimmer surfen?
In iCreate 73 vind je deze en nog veel meer andere tips voor Safari: 44 in totaal. We geven je tips over onder meer de volgende onderwerpen:
Het delen van je favoriete websites.
Overzichtelijk surfen.
Privacy en Persoonlijke gegevens.
Handige extensies.
iCreate 73 is te koop in onze webshop.