De nieuwe iPhone 12 Pro wordt een grote update – letterlijk en figuurlijk. De verbetering waar men het meest naar uitkijkt is de ondersteuning van 5G. Een betrouwbare Apple-analist bevestigt nu dat Apple op schema ligt om de eerste iPhone met 5G-ondersteuning in de tweede helft van 2020 te lanceren. Alleen … die 5G iPhone 12 komt niet naar Nederland.
5G iPhone 12
Nu heb je nog weinig aan een smartphone met 5G, maar dit jaar wordt het supersnelle netwerk in Nederland uitgerold. T-Mobile liet onlangs weten dat het op koers ligt om in 2020 een landelijk 5G-netwerk te hebben. Daarmee zou de eerste 5G iPhone precies op tijd komen.
De iPhone 14 nu tot €7,50 korting per maand!
Maximaal voordeel als je thuis internet van Ziggo hebt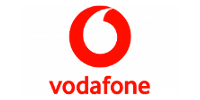 Bekijk actie
Maar Apple-analist Ming-Chi Kuo heeft slecht nieuws. De 5G-ondersteuning is weggelegd voor een beperkt aantal landen. Het gaat om de Verenigde Staten, Canada, Japan, Zuid-Korea en het Verenigd Koninkrijk. Bij landen zonder een goed dekkend 5G-netwerk komt de iPhone 12 er wel, maar daar zou Apple volgens Kuo de functie 'uitschakelen' om de productiekosten te verminderen.
Het is niet duidelijk of dat de 5G-modem bij de Nederlandse versie ontbreekt, of dat 5G op een later moment nog beschikbaar kan worden gesteld door een software-update uit te brengen. Omdat Kuo het heeft over 'uitschakelen' lijkt het een software-dingetje te zijn. Later wijst hij echter op het besparen van de kosten – en dan zou je denken dat de dure 5G-modem er niet in zit.
Maar is het erg?
Het ontbreken van de 5G-modem zou niet per se slecht nieuws zijn. De ondersteuning van het snelste mobiele netwerk klinkt leuk, maar de prijzige modem maakt de iPhone ook duurder. En dat terwijl 4G al supersnel is; de gemiddelde gebruiker heeft het snellere 5G-netwerk niet nodig. Mocht de 5G-modem ontbreken, dan is de kans groter dat de iPhone-prijzen niet omhoog schieten. Nu kost de iPhone 11 € 809. Voor de luxere Pro-versie betaal je € 1159.
Ming-Chi Kuo herhaalt verder dat er in het najaar liefst vier iPhone 2020-modellen komen, die allemaal (in de eerder genoemde landen althans) over 5G-ondersteuning beschikken. Het basismodel (iPhone 12) komt er voor het eerst in twee formaten: 5,4 en 6,1 inch. De Pro-versies zijn een stukje gegroeid en hebben een schermgrootte van 6,1 en 6,7 inch.
Wil je op de hoogte blijven van nieuwe ontwikkelingen op het gebied van iPhones? Schrijf je in voor de nieuwsbrief:
Je aanmelding is helaas niet gelukt. Probeer het later nog eens.
Bron: MacRumors