Apple heeft de Start Something New-campagne nieuw leven in geblazen. De bedoeling hiervan is te laten zien dat de iPad, de iPhone en de Mac zich uitstekend lenen voor het maken van prachtige kunstwerken. In een online tentoonstelling die in het Nederlands Begin iets nieuws heet, zie je precies hoe 11 kunstwerken tot stand zijn gekomen. De kunstenaars verklappen met welke Apple-apparatuur ze hun kunstwerken hebben gemaakt en welke apps en programma's ze daarbij gebruikten.
Hieronder zie je de kunstwerken die dit jaar in het zonnetje worden gezet.
1. Bird's iView
De iPhone 14 nu tot €348 korting!
• Maximaal voordeel als je thuis Ziggo hebt
• 6 maanden Apple Music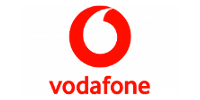 Bekijk actie
Gemaakt door Bernhard Lang met een iPhone 6s Plus.
2. Clouds Capture the Mountains
Gemaakt door Lu Jun met een iMac en een iPhone 6s.
3. Oneironaut
Gemaakt door William Hundley met een iPhone 6s Plus.
4. Cherry Blossom
Gemaakt door Lieu Nguyen met een iPad Air 2.
5. Herowana
Gemaakt door Tiffany Bozic met een iPad Pro en de Apple Pencil.
6. Songlines
Gemaakt door Emma Phillips met de iPhone 6s.
7. Pico-Union, North
Gemaakt door Brian Lotti met de iPad Air 2.
8. Tree of Light
Gemaakt door Darren Pearson met de iPhone 6s Plus en de Apple Watch.
9. Infinite Potential
Gemaakt door Jake Sargeant met de iPhone 6s.
10. Effervescence
Gemaakt door Greg Barth met de iPhone 6s en de MacBook Pro.
11. VISIONEO16
Gemaakt door Kahori Maki met de iPhone 6s, de iPad Pro en de Apple Pencil.