De chips in de MacBook Pro 2021 zijn waanzinnig krachtig. Maar welke moet je nou kiezen? M1 Pro vs. M1 Max: wij zetten alle verschillen voor je op een rij.
1. CPU: bijna gelijk
De M1 Pro en M1 Max hebben exact dezelfde 10-core processor. Deze bestaat uit acht krachtige cores en twee energiezuinige rekenkernen voor kleinere taken. Maar, er zit een addertje onder het gras: het instapmodel.
De goedkoopste 14-inch MacBook Pro heeft namelijk een zwakkere 8-core M1 Pro-processor, waarbij twee krachtige cores ontbreken. Dit komt door het zogenaamde 'binning': als een 10-core processor niet goed genoeg presteert volgens Apple's testprocedure, kan hij nog verkocht worden als een 8-core variant met twee uitgeschakelde cores.
Als je echter puur naar de processorkracht kijkt van de 10-core varianten van de M1 Pro en M1 Max, maakt het niet uit voor welke chip je gaat.
2. GPU: grote verschillen
Waar de M1 Pro en M1 Max wel flink verschillen is de videochip, ook wel de GPU (graphics processing unit) genoemd. Deze doet de berekeningen voor videobewerking, 3d-modellen, games, en eigenlijk alles wat met beeld te maken heeft.
De M1 Pro heeft een 16-core GPU. Dit zijn twee keer zoveel grafische cores als in de reguliere M1-chip. Weer is het 14-inch instapmodel een uitzondering: die heeft maar 14 grafische cores. Beide varianten zijn echter zeer geschikt voor bijvoorbeeld videobewerking in 4K. De M1 Pro ondersteunt overigens twee externe displays: eentje meer dan de normale M1.
De M1 Max heeft maar liefst 24 tot 32 grafische rekenkernen. Dit maakt 'm zelfs krachtiger dan de veel duurdere (en energieslurpende) Mac Pro! Heb je dus écht hele zware grafische taken voor je MacBook, dan is dit de beste optie. Denk daarbij bijvoorbeeld aan complexe 3D-berekeningen en werken met grote 8K-videobestanden. Daarnaast ondersteunt de M1 Max meer externe schermen: vier stuks.
3. Werkgeheugen: meer en sneller
Met de M1 Pro krijg je standaard 16 GB werkgeheugen, wat je kunt uitbreiden tot 32 GB. Met name om je MacBook Pro wat meer toekomst-proof te maken, is de 32 GB-optie aan te bevelen.
Wil je meer geheugen? Dan moet je voor de M1 Max gaan. Die kun je namelijk configureren tot en met 64 GB werkgeheugen. Als je met zeer grote videobestanden of 3D-modellen werkt, is het goed om te weten dat de videochip ook gebruikmaakt van dit geheugen en er dus ook beter van gaat presteren.
De Apple iPhone 13 tijdelijk tot €337 korting!
Maximale korting als je ook internet van Ziggo thuis hebt!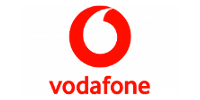 Bekijken
Daarnaast is het geheugen in de M1 Max een stuk sneller dan dat van de M1 Pro, met een bandbreedte van maar liefst 400 GB per seconde. In de M1 Pro is dit de helft: 200 GB per seconde. Je komt sowieso niet snel aan de limiet van de bandbreedte, maar voor bepaalde taken kan de verdubbeling toch prettig zijn.
4. Prijs
De instap-M1 Pro, met 8-core CPU en 14-core GPU, is alleen beschikbaar in het 14-inch model voor € 2249. Dit zijn de meerprijzen van de snellere chips in de online Apple Store:
M1 Pro met 10-core CPU en 14-core GPU: + € 230
M1 Pro met 10-core CPU en 16-core GPU: + € 270
M1 Max met 10-core CPU en 24-core GPU: + € 960
M1 Max met 10-core CPU en 32-core GPU: + € 1190
Het grote prijsverschil van de M1 Max komt niet alleen door de snellere videochip, maar ook omdat deze standaard geleverd wordt met 32 GB geheugen, twee keer meer dan bij de M1 Pro.
De grotere 16-inch MacBook Pro heeft geen 'zwakkere' versies van de M1 Pro als optie. Die begint dus bij de M1 Pro met 10-core CPU en 16-core GPU voor € 2749. Daarna heb je de volgende meerprijzen:
M1 Max met 10-core CPU en 24-core GPU: + € 690
M1 Max met 10-core CPU en 32-core GPU: + € 870
M1 Pro vs. M1 Max: conclusie
Zowel de M1 Pro als de M1 Max zijn echte krachtpatsers. Voor de meeste taken zullen beide chips daardoor niet teleurstellen, en voor CPU-taken zijn ze zelfs gelijk. Maar veeleisende professionals, met name die bezig zijn met videobewerking en 3d-werk, zullen baat hebben bij de voordelen van de M1 Max: meer videokracht, meer en sneller geheugen, en de mogelijkheid om twee extra schermen aan te sluiten. Maar: de meerprijs is flink, dus je moet goed nadenken of je écht die power nodig hebt.