Je zoekt een Mac voor op je bureau, maar wat is nou de betere keuze: een Mac mini, of een 24-inch iMac? Niet alleen zijn het behoorlijk verschillende apparaten, maar ook qua prijs is er een groot verschil. Wij zetten alle voor- en nadelen van beide modellen voor je op een rij.
BYODKM of niet?
Wat staat daar nou voor brei aan letters? Het zijn de woorden van Steve Jobs: de Mac mini is een 'BYODKM'-apparaat. Dit staat voor 'bring your own display, keyboard and mouse'. Bij de Mac mini krijg je standaard alleen een netsnoer: de overige randapparatuur moet je al thuis hebben staan, of zul je nog los moeten kopen.
De iMac is echter helemaal compleet. De monitor zit ingebouwd en het toetsenbord en de muis worden erbij geleverd. Ook zitten een webcam, microfoon en speakers ingebouwd.
Er valt voor beide varianten van de Mac wat te zeggen. Dit zijn de belangrijkste punten om over na te denken.
1. Wat heb je al in huis?
Als je op het moment al een volledige desktop-setup hebt staan, met een scherm, toetsenbord en muis, dan is de Mac mini een goede optie. Je kunt al deze randapparatuur namelijk gemakkelijk opnieuw gebruiken met de Mac mini. Hij heeft daarvoor in principe alle aansluitingen die je nodig hebt: usb, usb-c, HDMI en ethernet.
Maar is je randapparatuur achterhaald (bijvoorbeeld een oud scherm) of heb je deze spullen niet in huis? Dan is de 24-inch iMac de betere optie. Voor de 650 euro die je er extra voor betaalt ten opzichte van een Mac mini (1449 euro vs. 799 euro), kun je geen randapparatuur kopen die kwalitatief net zo goed is. Hierbij is met name het scherm van belang: zoek je een scherm met de kwaliteit van die van de iMac, dan ben je al snel 900 euro kwijt.
2. Wel of niet een geheel
Een groot voordeel van de 'iMac-ervaring' is dat alles bij elkaar hoort, en dat alles gewoon werkt. Het toetsenbord heeft de juiste Mac-toetsen, de muis kan allerlei macOS-trucjes, en de ingebouwde webcam werkt perfect.
Als je randapparatuur op je Mac mini aansluit, zal de ervaring altijd net wat minder zijn. Heb je bijvoorbeeld een Windows-toetsenbord, dan worden toetscombinaties erg verwarrend. En een standaardmuis heeft wat extra software nodig om goed te werken.
Dan heeft de randapparatuur van Apple dus de voorkeur, maar als je die nog niet in huis hebt is het los kopen ervan behoorlijk aan de prijs (zo'n 200 euro). Ook zijn schermen met ingebouwde webcams lastig te vinden, dus meestal zit je dan toch weer met zo'n ouderwets ding bovenop je monitor. Het is het allemaal nét niet.
De iPhone 13 nu tot €277 korting en 3 maanden gratis Apple TV+!
Maximaal voordeel als je thuis internet van Ziggo hebt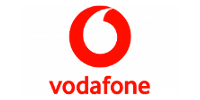 Bekijken
3. Hoe vaak vervang je 'm?
Een iMac is niet bepaald een 'ecologisch vriendelijk' apparaat. Doordat alles ingebouwd zit, gooi je in principe ook alles weg in het geval dat de processor de nieuwste software niet meer bij kan benen. En dit moment komt áltijd!
Het onhandige is dat de iMac tegenwoordig geen ondersteuning meer heeft voor het gebruik als externe monitor. Dus zelfs als je scherm nog in goede staat is, heb je er niets meer aan als de inhoud van de iMac verouderd is.
Bij de Mac mini is dit een stuk beter. Wordt hij te traag? Dan vervang je enkel de Mac. Je randapparatuur kun je dan gewoon weer opnieuw gebruiken. Ben je iemand die regelmatig het nieuwste van het nieuwste wil, dan is de Mac mini dus een goedkopere (en bewustere) optie.
4. Prestaties en prijs
De Mac mini en 24-inch iMac hebben exact dezelfde M1-chip, en zijn daardoor ook exact even snel. Het enige verschil is dat het instapmodel van de Mac mini een 8-core gpu heeft, terwijl dit bij het instapmodel van de iMac een 7-core gpu is. In de meeste gevallen ga je dit verschil niet merken.
Wat wel zo is, is dat je voor het geld van een instapmodel iMac (8 GB werkgeheugen en 256 GB opslag voor 1449 euro) een behoorlijk aangeklede Mac mini kunt kopen (16 GB werkgeheugen en 1 TB opslag voor 1489 euro). Het extra werkgeheugen is met name merkbaar bij zware programma's, of het openen van meerdere programma's tegelijk.
Ben jij iemand die de extra kracht en opslag nodig heeft, dan ben je met de Mac mini dus een stuk sneller klaar qua prijs. Een soortgelijke 24-inch iMac kost namelijk 2359 euro.
Mac mini of iMac: conclusie
Bij het kiezen van een desktop-Mac spelen er veel factoren. Toch is het mogelijk om het te versimpelen: zoek je de beste Mac-ervaring op je bureau, dan is de iMac altijd de beste optie.
Doordat alles ingebouwd zit of erbij wordt geleverd, is het de meest complete en probleemloze ervaring om er een te gebruiken. Alleen om het scherm is hij al de moeite waard: zo scherp en helder zie je ze zelden onder de 1000 euro (en dan heb je alleen nog maar een scherm).
Maar als je al allerlei randapparatuur in huis hebt, of als je van plan bent je Mac regelmatig te vervangen, dan is de Mac mini een betere investering. Voor 799 euro heb je al een waanzinnig snelle computer, en voor minder dan 1500 euro heb je de meest 'ultieme' uitvoering ervan. En dat is simpelweg een goede deal.