Je staat op het punt om een gebruikte MacBook te kopen. Een tweedehandsje via een kennis van een kennis. Of een buitenkansje via Marktplaats. De verkoper zal niet akkoord gaan met 'een weekje uitproberen'. Maar waarschijnlijk wel met een snelle check – en zo nee, dan kun je maar beter van de aankoop afzien. Waar moet je dan zoal op letten? Dit zijn de dingen die je snel kunt controleren bij de aanschaf van een gebruikte MacBook.
1. Zichtbare schade
Bekijk eerst hoe de MacBook eruitziet. Heftige gebruikerssporen en butsen of krassen wil je niet. Ze verklappen bovendien op wat voor manier de vorige eigenaar is omgesprongen met zijn kostbare spullen. Maak gebruik van licht om het scherm te controleren op krasjes. Check de toestand van de oplader: rafelige kabels moet je vervangen en dat is prijzig. Het is het best als de MacBook plus toebehoren worden geleverd met de originele verpakking.
2. Zet hem aan
Kijk of de MacBook normaal opstart. Als het goed is, heeft de verkoper de Mac leeg geveegd. Dat is enerzijds een voordeel, want het bewijst maar weer eens dat de verkoper met kennis van zaken met zijn Mac is omgesprongen. Anderzijds: je moet nu wél even een nieuwe gebruiker aanmaken, want idealiter wil je nog wat testjes uitvoeren. Als je de Mac aanzet, kun je meteen ook checken of de kabel nog werkt en – heel belangrijk – of de MacBook ook werkt zónder kabel.
De iPhone 14 nu tot €7,50 korting per maand!
Maximaal voordeel als je thuis internet van Ziggo hebt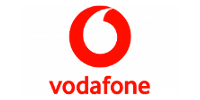 Bekijk actie
3. Hoe oud is de MacBook?
Het zal niet voor het eerst zijn: iemand biedt een Mac uit 2017 aan. Maar … uiteindelijk blijkt het een model uit 2015 te zijn, aangeschaft in 2017. Dat verkort de houdbaarheid van je Mac aanzienlijk. Controleer daarom welke MacBook het precies betreft. Hiervoor klik je op het appeltje en 'Over deze Mac'. Daar zie je staan om wat voor MacBook het gaat. Controleer ook nog even of de Mac macOS Catalina ondersteunt – de meest recente versie van het besturingssysteem.
4. Check de batterij
De batterij van een MacBook gaat lang mee, maar niet eindeloos. Het is daarom belangrijk om de conditie van de batterij te controleren, en het aantal oplaadcycli dat deze heeft doorlopen. Je wilt namelijk niet dat de Mac constant aan de stroom moet liggen. De batterij-conditie check je via 'Appeltje>Over deze Mac>Systeemoverzicht'. Onder het kopje voeding vind je de statusinformatie van de batterij en het aantal cycli. Bij >500 moet je aan vervanging van je batterij gaan denken en dat is een kostbare aangelegenheid.
5. Let op toetsenbord en trackpad
Controleer even of alle toetsen op het toetsenbord het doen. Apple heeft een tijdlang MacBooks met een vlindertoetsenbord gemaakt en die zijn berucht. Ziet er prima uit, maar als je typt blijven ze soms 'kleven'. Ook het trackpad moet je even controleren: klik een beetje rond. Controleer ook de aansluitingen van de Mac – dat zijn er de laatste tijd niet meer zo heel veel.
6. Diagnostische informatie
Apple heeft op iedere Mac een functie geïnstalleerd waarmee je diagnostische informatie kunt krijgen over de hardware van je MacBook. Bij deze test wordt gekeken of alles nog naar behoren werkt. Is er iets mis? Dan krijg je suggesties over hoe je het hardware-probleem kunt verhelpen. Hoe je de test uitvoert, lees je op de Apple Support-pagina Diagnostische informatie Apple gebruiken op de Mac.
Het alternatief …
Vind je het toch te risicovol om een tweedehands Mac te kopen en zelf de check te doen? Maar vind je een nieuwe MacBook veel te duur? Dan kun je overwegen om een refurbished MacBook te kopen. Die wordt eerst gecontroleerd op nog véél meer dan zes punten, en zo nodig gerepareerd. Bovendien ontvang je daarbij garantie. Let er wel op dat je koopt bij een (online) winkel met het Keurmerk Refurbished, bijvoorbeeld Forza Refurbished.