De Apple Watch Series 7 is bijna te koop. Ondanks dat het verwachte afgevlakte design er niet kwam, is het nieuwe model alsnog een flinke upgrade ten opzichte van de Series 6. Maar wat is er nou precies nieuw? Een vergelijking: Apple Watch Series 7 vs. Series 6.
Apple Watch Series 7 kopen?
Is de Apple Watch series 7 iets voor jou? Kijk dan eens bij:
De iPhone 14 nu tot €7,50 korting per maand!
Maximaal voordeel als je thuis internet van Ziggo hebt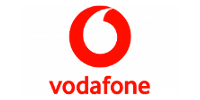 Bekijk actie
Amac | Coolblue | Belsimpel |Mediamarkt | bol.com
1. Groter scherm
Het display van de Apple Watch Series 7 is flink vernieuwd. De randen zijn 40% smaller geworden, en het scherm 20% groter ten opzichte van de Series 6. Daardoor loopt het scherm nu bijna door tot de metalen behuizing van de Watch. De maten zijn hierdoor ook anders: 41mm en 45mm. Maar de bandjes zijn nog even groot!
Bovendien geven de randen van het scherm nu een unieke breking van het licht, waardoor het vanaf de zijkant lijkt alsof de Watch helemaal geen schermranden meer heeft. En een laatste verbetering: het always-on-scherm is 70% helderder.
2. Sterker glas
Het glas aan de voorkant van de Apple Watch Series 7 is een stuk dikker en sterker geworden. Op het hoogste punt is het glas zelfs 50% dikker dan bij de Apple Watch Series 6. Hierdoor is het veel barstbestendiger en beter beschermd tegen stof (IP6X).
Ondanks het dikkere glas, is de Apple Watch zelf niet significant dikker geworden. Dit komt doordat het scherm onder het glas juist een stuk dunner is geworden.
3. Nieuwe wijzerplaten
Door het grotere scherm heeft de Apple Watch Series 7 twee nieuwe wijzerplaten. Met Modular Duo kun je twee extra grote complicaties tegelijk in beeld hebben, en met Contour wordt de tijd helemaal naar de rand van het scherm gedrukt.
Ook is de kans groot dat de Series 7 met aankomende updates nog meer wijzerplaten krijgt die op oudere modellen niet beschikbaar zullen zijn. Dit was namelijk bij de Series 4 ook het geval, die ook een stuk groter scherm had dan zijn voorgangers.
4. Fast charger
De Apple Watch Series 7 heeft voor het eerst ondersteuning voor snelladen. Hierdoor laadt hij 33% sneller op dan de Series 6. Zo kun je je Watch bijvoorbeeld 's ochtends snel opladen, nadat je 'm de hele nacht gebruikt hebt om je slaap te tracken.
De meegeleverde oplaadkabel heeft nu overigens een usb-c-aansluiting om snelladen te ondersteunen. Weer een oude usb-aansluiting minder!
5. Toetsenbord(je)
Nog een voordeel van het grotere scherm: de Apple Watch Series 7 heeft een volledig schermtoetsenbord! Hoe handig dit in gebruik is, is nog even afwachten. Maar op papier lijkt het prettig: QuickPath (lees: swipe-toetsenbord) en contextuele tekstvoorspelling zullen je behoeden voor typfouten.
En dit is hetzelfde …
Qua specificaties is de Apple Watch Series 7 helaas niet heel spannend. De processor is hetzelfde als vorig jaar, evenals de ingebouwde (gezondheids)sensors en de batterijduur. Als je dus graag een bloedsuikermeter of andere gezondheidsfuncties in je Apple Watch wilt, of een accu die het dagenlang volhoudt, moet je nog minstens een jaartje wachten.
Overigens zal de prijs naar verwachting ook gelijk blijven: €429 voor het 41mm-model, €459 voor het 45mm-model.
Conclusie: Apple Watch Series 7 vs. Series 6
Zodra de Apple Watch Series 7 in de winkel ligt, en dat is al op 15 oktober, zal de Series 6 waarschijnlijk nog een tijdje met korting te koop zijn bij Apple-resellers. Afhankelijk van hoe groot het prijsverschil is met de Series 7, kan dit de moeite waard zijn. Naast het scherm is er namelijk nauwelijks verschil tussen de modellen.
Het scherm van de Series 7 gaat in de toekomst echter wel het verschil maken. De vorige keer dat Apple de schermgrootte van de Watch onder handen nam, kregen modellen met het grotere scherm vervolgens via updates alle leuke wijzerplaten en geoptimaliseerde apps. Het is zeer waarschijnlijk dat zo'n voorkeursbehandeling zich zal herhalen.
Wekelijks Apple nieuws in je mail
Als eerste op de hoogte van het laatste nieuws, tips & aanbiedingen!
Je aanmelding is helaas niet gelukt. Probeer het later nog eens.