De Apple Watch Ultra is er! Het is de meest ultieme uitvoering van de Apple Watch ooit, speciaal voor extreme sporters en avonturiers – en natuurlijk gewoon voor gadgetfanaten. Dit moet je over het nieuwste lid van de Apple Watch-familie weten.
De laatste Apple Watch Ultra berichten
Apple Watch Ultra design
De Apple Watch Ultra is helemaal ontworpen voor de meest extreme omstandigheden. Hij is gemaakt van extra sterk titanium, en heeft véél dikker glas dan andere Apple Watch-modellen. Bovendien is dit glas vlak, en met een opstaand randje, zodat het beter beschermd is tegen stoten. Daarnaast is de digitale kroon – het wieltje aan de zijkant – omringd door een extra dikke zijkant om hem te behoeden voor schade.
Al die verstevigingen resulteren in een Apple Watch die tot 100 meter onder water werkt, en bij extreme temperaturen van -20ºC tot 55ºC. Daarnaast is hij IP6X stofbestendig, en voldoet hij aan Amerikaanse militaire normen (MIL-STD 810H). De Apple Watch Ultra is door al die extra bestendigheid ook direct het grootste model ooit: 49mm hoog. Maar de normale bandjes van de 44/45mm Apple Watch passen er wel gewoon op.
Sensoren tot de max
De Apple Watch Ultra zit vol met nieuwe sensoren en chips die hem geschikter maken voor extreme sporten. Zo heeft hij een dieptemeter voor onder water, een watertemperatuursensor en een dual-frequency GPS die beter werkt in bedekte gebieden als bossen en steden. Ook zit er een triple-microfoonsysteem in dat beter werkt bij veel wind, en speakers die een noodsignaal tot wel 180m verderop hoorbaar kunnen maken.
Deze nieuwe hardware komt allemaal bovenop de sensoren die we al kennen van de Apple Watch Series 8: een hartslagmeter, ECG, bloedzuurstofmeter, temperatuurmeter en bewegingssensoren. Er is dus weinig wat de Apple Watch Ultra níét bij kan houden.
Softwaretrucjes
Mede door al die nieuwe sensoren kan de software van de Apple Watch Ultra ook veel meer dan we gewend zijn. Zo is er een nieuwe Diepte-app die bijhoudt hoe diep je onder water bent tijdens het duiken. En later dit jaar komt er een nieuwe Oceanic+ app die van de Watch een complete duikcomputer maakt. Bovendien kun je alles aansturen met de nieuwe actieknop, die is toe te wijzen aan work-outs, app-bediening en meer, en die in tegenstelling tot het touchscreen ook onder water werkt.
Daarnaast is er een nieuwe wijzerplaat, Wayfinder, die het kompas integreert in de klok. Die wijzerplaat heeft ook een speciale nachtmodus die alleen gedimd rood licht toont, om zo je nachtvisie niet te verstoren. Daar komen nog de recent uitgebreide Work-out-app en de nu zeer geavanceerde Kompas-app bij om aan de wensen van alle sporters en avonturiers te voldoen.
Beste accuduur ooit
Een eigenschap dat de Apple Watch Ultra niet alleen voor extreme omstandigheden maar ook gewoon voor dagelijks gebruik interessant maakt, is de sterk verbeterde accuduur. De dikkere kast behuist ook een significant grotere accu, waardoor de Apple Watch Ultra gemiddeld twee keer langer meegaat dan alle andere modellen: 36 uur.
De iPhone 14 nu tot €7,50 korting per maand!
Maximaal voordeel als je thuis internet van Ziggo hebt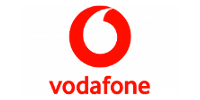 Bekijk actie
Bovendien komt er dit najaar een vernieuwde modus die de accuduur nog verder verlengt naar maar liefst 60(!) uur. Dit zal met name komen door sensoren die misschien minder vaak opgeroepen worden, en een GPS die minder vaak de locatie checkt, maar het is voor langdurige sportsessies of meerdaagse wandelingen echt een uitkomst.
Drie nieuwe bandjes
De laatste vernieuwing voor de Apple Watch Ultra is de nieuwe collectie bandjes. Deze zijn speciaal ontworpen voor extreme sporten en condities. Het gaat om Trail, Alpine en Ocean, alledrie beschikbaar in drie verschillende kleuren. Trail is ontworpen voor duursport, en is gemaakt om tijdens het sporten te verstellen en zo licht mogelijk aan te voelen. Alpine is voor hikers en bergbeklimmers, met een speciale haak en verstevigde lussen om altijd goed bevestigd te blijven. En Ocean is gemaakt om zowel in als buiten het water strak om je pols te blijven – zelfs bovenop je wetsuit.
Apple Watch Ultra release en prijs
De Apple Watch Ultra ligt vanaf vrijdag 23 september in de winkels, en er is maar één uitvoering. Zelfs de kleur kun je niet kiezen: dat is altijd een neutrale titaniumkleur. Hij heeft ook altijd GPS + Cellular – oftewel, ingebouwde ondersteuning voor 4G. De enige keuze die je kunt maken is tussen de drie verschillende bandjes, en de prijs is voor iedere combinatie gelijk: € 999.
Je koopt de Apple Watch Ultra via de website van Apple, de fysieke Apple Store, of Apple-resellers zoals Bol.com en Coolblue.