De inloggegevens voor websites vind je op je Mac altijd keurig terug in Safari, bij de Voorkeuren. Maar wat als je het wachtwoord van je mail of wifi bent vergeten? In deze tip lees je hoe je deze wachtwoorden op je Mac opvraagt.
Wachtwoord wifi of mail opvragen
Dan ga je naar het programma 'Sleutelhangertoegang' op je Mac! Zo vraag je het wachtwoord van je wifi of mail op:
De iPhone 14 nu tot €7,50 korting per maand!
Maximaal voordeel als je thuis internet van Ziggo hebt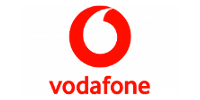 Bekijk actie
Open het programma Sleutelhangertoegang.
Kies links de sleutelhanger 'Inloggen'.
Zoek de dienst of het netwerk waarvan je het wachtwoord wilt weten (soms is dat even zoeken omdat de benamingen cryptisch zijn).
Dubbelklik erop en kies in het nieuwe venster voor 'Toon wachtwoord'. Voer als bevestiging het wachtwoord van je Mac in. En daar staat je wachtwoord.
Meer van dit soort Mac-tips? Schrijf je in voor onze nieuwsbrief:
Je aanmelding is helaas niet gelukt. Probeer het later nog eens.
Wachtwoord van een website
Wil je niet het wachtwoord van je mail of wifi weten, maar de inloggegevens voor een website? Dan doe je het volgende:
Open het programma Safari.
Klik in het menu op 'Safari>Voorkeuren'.
Kies voor 'Wachtwoorden' en log in met je gebruikersaccount.
Dubbelklik op een website om het wachtwoord te zien.