Als de toetsen van je MacBook niet goed werken, dan is de kans groot dat je een MacBook hebt met de nieuwe vlindertoetsen. De toetsen zijn dunner, maar ook veel foutgevoeliger dan voorheen. Hierdoor kan een toets dubbel reageren, verschijnt een letter of teken niet of voelen de toetsen 'plakkerig' aan. Dit is wat je moet doen.
MacBook toetsenbord reageert niet
De vlindertoetsen werden voor het eerst gebruikt op de 12-inch MacBook en zijn sindsdien ook te vinden op de MacBook Air en Pro. Een vuiltje kan bij de foutgevoelige toetsen al voldoende zijn om een toets niet of dubbel te laten reageren of ervoor te zorgen dat-ie 'plakkerig' aanvoelt.
Heb je een MacBook of MacBook Pro van 2017 of eerder? Dan komt je Mac in aanmerking voor een serviceprogramma van Apple. Hierbij wordt je hele toetsenbord gratis vervangen. Nieuwere MacBook? Dan moet je met Apple's officiële schoonmaakmethode werken. Dat doe je in deze twee stappen:
De iPhone 14 nu tot €7,50 korting per maand!
Maximaal voordeel als je thuis internet van Ziggo hebt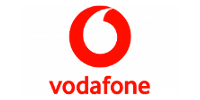 Bekijk actie
MacBook toetsenbord schoonmaken
Houd je MacBook onder een hoek van 75 graden, dus niet helemaal verticaal. Spuit daarna het toetsenbord of alleen de betreffende toetsen schoon met perslucht en beweeg hierbij van links naar rechts.
Draai daarna je MacBook zodat deze op de rechterkant staat en spuit het toetsenbord nog een keer schoon, van links naar rechts. Herhaal dit met de MacBook op zijn linkerkant.
Dit artikel is een onderdeel van het artikel '45 gemakkelijke oplossingen voor moeilijke Mac-problemen'. Hierin lossen we de grootste Mac-problemen voor je op. De uitgave ligt in de winkel en is verkrijgbaar in de webshop: