Spotify laat je vanaf nu artiesten blokkeren. Zo word je in een verder toffe afspeellijst niet meer ongewild geconfronteerd met een band of zanger waar je werkelijk waar niets mee hebt. Erg fijn als je de muziek niet kunt waarderen, de artiest veel te vaak hoort of om persoonlijke overtuigingen.
Spotify: artiest blokkeren
Artiesten blokkeren op Spotify is een fluitje van een cent:
De iPhone 13 nu tot €393 voordeel!
• Heb je al internet van Ziggo thuis? Profiteer dan van extra voordeel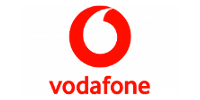 Bekijken
Zoek de artiest op in Spotify.
Open de Artiest-pagina.
Tik rechtsboven op de drie puntjes.
Tik op 'Speel deze artiest niet opnieuw af'.
Heb je een artiest geblokkeerd, dan wordt geen van zijn nummers nog afgespeeld. En zelfs als je de artiest opzoekt en op een van zijn of haar liedjes tikt, blijft het stil. Er is nog één uitzondering: als degene die je geblokkeerd hebt een track maakt in samenwerking met een andere artiest, dan kan deze nog wel voorbij komen.
Deze nieuwe blokkeerfunctie komt niet uit de lucht vallen. Vorig jaar verwijderde Spotify nog in opspraak geraakte artiesten als R. Kelly en XXXTantacion uit hun afspeellijsten, wat tot veel kritiek leidde. Nu hebben de luisteraars het zelf in de hand.