Wanneer de bovenkant van een website of app wilt bereiken, veeg je je soms een ongeluk tot je bovenaan bent. Met een verborgen trucje doe je dat veel sneller.
iPhone snel naar boven navigeren


Zoals je in de bovenstaande video ziet, tik je in Safari boven dubbel op het klokje om direct terug te keren naar het bovenste deel van een website. Bij de iPhone X of nieuwer vind je het klokje linksboven. Bij oudere toestellen tik je op het middelste gedeelte om snel naar boven te navigeren.
Het trucje werkt ook in andere apps, zoals Mail en Foto's. Vooral in dat laatste programma scheelt dat je veel geveeg, als je een van je eerste foto's of video's wilt bereiken. Wil je daarna terug naar beneden? Dan hoef je ook niet te scrollen: met een tik op de sectie 'Foto's' ben je er.
Haal de nieuwe iPhone 13 als eerste in huis!
Internet van Ziggo thuis? Ontvang dan tot €5 korting per maand en dubbele data!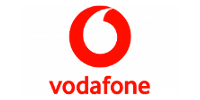 Bekijken
Like onze Facebook-pagina voor meer van dit soort video-tips voor je iPhone of iPad!