Heb je op je iPhone een mail ontvangen met een belangrijke bijlage? Een factuur bijvoorbeeld, of een loonstrookje? Dan kun je die direct opslaan in de app Bestanden. Zet je hem in de map iCloud Drive, dan staan de documenten bovendien meteen ook op je Mac.
Mail-bijlage bewaren in iCloud Drive
Open de mail met de bijlage.
Houd je vinger wat langer op de bijlage. Er verschijnt dan een menu.
Tik op 'Deel'. (Soms moet je eerst nog op download tikken.)
Tik op Bewaar in Bestanden.
Kies voor iCloud Drive, of eventueel een map daarin.
Verander helemaal bovenaan in dit scherm eventueel nog de naam van het bestand.
Tik op Bewaar en je bijlage wordt met de juiste naam opgeslagen.
Je kunt nu de bijlage altijd terugvinden via de app Bestanden, via 'Bladeren>iCloud Drive'. Ook op je Mac staat de bijlage uit de mail nu in iCloud Drive.
De iPhone 14 nu tot €7,50 korting per maand!
Maximaal voordeel als je thuis internet van Ziggo hebt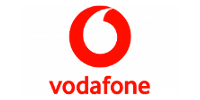 Bekijk actie
In iCreate 118 nemen we een diepe duik in iCloud Drive. Deze tip is een voorproefje. iCreate 118 is vanaf 19 mei verkrijgbaar. Schrijf je in voor de nieuwsbrief om op de hoogte te blijven van onze nieuwste uitgave en voor het beste Apple-nieuws:
Je aanmelding is helaas niet gelukt. Probeer het later nog eens.