Soms wil je een e-mail bewaren op een andere plek dan in de Mail-app alleen. Bijvoorbeeld als je bericht krijgt van officiële instanties. Dan kun je er een screenshot van maken zodat-ie in je fotobibliotheek belandt, maar er is ook een wat nettere werkwijze mogelijk – zeker als de mail wat langer is en je hem eigenlijk liever niet in verschillende stukjes screenshot wilt opslaan. Je kunt namelijk iedere mail opslaan als een pdf-bestand. De optie zit op een onwaarschijnlijke plek verstopt.
Printen als pdf
Open om te beginnen op de mail die je als pdf wilt bewaren.
Tik op het pijltje onder in de app en tik op 'Druk af'
Je komt nu in een scherm met printeropties, maar wees gerust: er komt geen printer of papier aan te pas. Het gaat om de voorvertoning die je nu krijgt voorgeschoteld.
De iPhone 14 nu tot €7,50 korting per maand!
Maximaal voordeel als je thuis internet van Ziggo hebt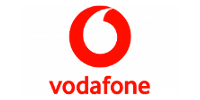 Bekijk actie
Maak met je vingers een spreidbeweging over de voorvertoning of gebruik 3D touch. Je mail verschijnt schermvullend en is nu een pdf-bestand geworden.
Tik op het vierkant met het pijltje eruit om de pdf op te slaan, bijvoorbeeld in Dropbox of iBooks.