Met regelmaat vallen enorme hoeveelheden e-mailadressen, gebruikersnamen en wachtwoorden in handen van criminelen. Vandaag kwam het weer eens in het nieuws, vanwege een gigantisch datalek bij autobedrijven. Op het darkweb worden dit soort gestolen gegevens te koop aangeboden, dus het is goed om te weten of je het slachtoffer bent geworden van zo'n hack. Wil je controleren of je wachtwoord is gestolen? Lees dan snel verder.
Wachtwoord gestolen controleren
Een van de betere websites is Have I Been Pwned, een initiatief van beveiligingsonderzoeker Troy Hunt. Hij speurt op internet naar gelekte wachtwoorddatabases. Deze verzamelt hij en voegt hij toe aan de database van Have I Been Powned. Zo kun je razendsnel controleren of je wachtwoord ooit is gestolen. Zo check je het:
De iPhone 14 nu tot €7,50 korting per maand!
Maximaal voordeel als je thuis internet van Ziggo hebt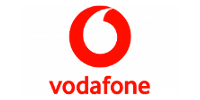 Bekijk actie
Als je geluk hebt heeft de website nu goed nieuws voor je en geeft het een groene balk weer met 'Good news – no pwnage found'. Er zijn dan geen gevallen bekend waarbij jouw persoonlijke informatie in handen is gekomen van hackers. Let op: het meest recente datalek (waarover de NOS vandaag heeft bericht) is nog niet toegevoegd aan de database. Mogelijk gebeurt dat binnenkort.
De kans is best reëel dat sommige van je accounts ooit gehackt zijn – zeker als je een DropBox, LinkedIn, of Adobe-account hebt. De website toont dan een lijst met websites waarbij jouw gegevens zijn gestolen. Ook is er te zien wanneer de hack plaatsvond.
Politie: database met gestolen wachtwoorden
Ook de politie heeft een speciale database waarin je kunt controleren of je e-mailadressen en wachtwoorden zijn gestolen. Voer op de website je e-mailadres in en klik op 'Zoek': als je e-mailadres voorkomt in de database ontvang je een e-mail.
Wachtwoord van gehackte accounts aanpassen
Is een van je accounts ooit gehackt en heb je na die tijd je wachtwoord niet meer aangepast? Doe dit dan meteen, en zorg dat er geen andere platformen zijn waar je dit wachtwoord ook gebruikt. Waar mogelijk is het verstandig om twee-factor-authenticatie te activeren. Met deze beveiligingslaag voorkom je dat anderen toegang hebben tot je account, zelfs als zij het wachtwoord kennen.
We raden het je aan om gebruik te maken van iCloud-sleutelhanger: de gratis wachtwoordbeheerder van Apple. Deze genereert sterke wachtwoorden en onthoudt alles, zodat je niets meers hoeft te doen. Op de iPhone activeer je het via 'Instellingen>[Je naam]>iCloud'. Hier kies je voor 'Sleutelhanger' om iCloud-sleutelhanger te activeren.
Waarschuwing ontvangen bij datalek
Bij het eerder genoemde Have I Been Pwned is het niet nodig om de website elke dag te checken. Voer je je e-mailadres in, verschijnt er in de groene of rode balk een knop met 'Notify me when I get pwned'. Je ontvangt dan automatisch een e-mail met waarschuwing als er gegevens van je zijn gestolen.