Ze maken een beetje een rommeltje van je beginscherm: de rode cirkeltjes die met regelmaat bij een app-icoon opdoemen. Dit is het Badge-appsymbool, dat weergeeft hoeveel meldingen je voor een app hebt. Bij sommige apps – zoals Mail of een gedownloade game – loopt de teller flink op, waardoor de badge permanent zichtbaar is. Je kunt een storende badge eenvoudig verjagen!
Wekelijks Apple tips in je mail
Iedere week dit soort tips in je mailbox? Meld je dan nu aan voor onze gratis nieuwsbrief!
Je aanmelding is helaas niet gelukt. Probeer het later nog eens.
Badge-appsymbool uitzetten
Je kunt de badges per app uitzetten. Handig, want zo zie je wél meteen dat je een oproep gemist hebt en word je niet geconfronteerd met de meer dan honderd nieuwbrieven die nog ongelezen in je Mail staan. Zo deactiveer je de badge per app:
De Apple iPhone 13 tijdelijk tot €337 korting!
Maximale korting als je ook internet van Ziggo thuis hebt!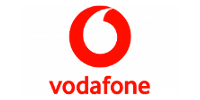 Bekijken
Ga op je iPhone naar 'Instellingen> Berichtgeving' en tik op de app waarvan je de badge wilt uitzetten.
Veeg de schakelaar achter 'Badges' naar links en weg is-ie.
iPhone-verslaving
De rode bolletjes maken niet alleen een zootje van je scherm: ze zijn ook hartstikke verslavend. Op een of andere manier stimuleren die rode badges je brein en móét je erop tikken. Ook daarom is het een goed idee om ze te verbergen. Een andere manier om je iPhone minder verslavend te maken, is door het beeld in grijstinten te laten weergeven. Daar wordt je iPhone in één klap stukken minder interessanter door, zelfs als je de badges laat weergeven. Je stelt het in via 'Instellingen>Toegankelijkheid>Weergave en tekstgrootte>Kleurfilters'. Zet de schakelaar om en vink 'Grijstinten' aan.