Binnenkort gaat de Formule 1 weer van start. Op de kalender staan dit jaar 21 races. Het F1-seizoen start op zondag 17 maart met de Grand Prix van Australië en komt op 1 december ten einde in Abu Dhabi. Maar om nu de tijden van al die wedstrijden te onthouden of in je agenda te zetten … Gelukkig is er een manier om de Formule 1 kalender 2019 supersnel in je agenda te zetten. Wij laten het zien op de Mac, maar dezelfde stappen werken ook op de iPhone
1. Formule 1 kalender 2019
Om in één keer zo'n seizoen in je agenda te zetten, maak je gebruik van zogeheten abonnementen (geheel gratis overigens). Je vindt ze via internet, de handigste vonden wij op www.f1calendar.com.
De iPhone 14 nu tot €7,50 korting per maand!
Maximaal voordeel als je thuis internet van Ziggo hebt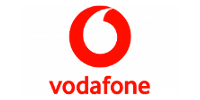 Bekijk actie
2. Tijdzone selecteren
Met die intercontinentale races, is het wel zo prettig dat je de Nederlandse tijden in je agenda hebt staan. Klik boven de kalender op 'Change' en kies Amsterdam voor de goede tijdzone.
3. Welke sessie?
Klik op de grijze balk 'Add these race …'. Vink aan welke sessies je in Agenda wilt zetten. Wil je nog een melding voordat een sessie begint, vink dan 'Reminders' aan en stel een tijd in.
4. Go!
Klik op 'Get Calender' en kies in het volgende venster 'Go' onder 'For mobile en desktop'. Negeer de eerste pop-up via 'OK' en sta in de volgende toe dat Agenda wordt benaderd.
5. Naam en kleur
Agenda wordt geopend, klik in de pop-up op 'Abonneer'. In het volgende menu kun je de naam van de kalender veranderen of de kleur – Mercedes-grijs, Ferrari-rood of toch Red Bull-blauw?
6. iCloud!
Wil je de sessies ook op je andere Macs, iPad en iPhone hebben? Zorg dan dat achter Locatie 'iCloud' geselecteerd is.
7. Meldingen
Het vinkje voor 'Meldingen' is venijnig, want die haalt de ingestelde meldingen weer weg. Heb je bij stap 3 een melding ingesteld, zorg dan dat je hier het vinkje weghaalt.
8. Verversen
Heel soms worden er tijdens het seizoen, of zelfs tijdens het raceweekend, nog aanpassingen gedaan. Kies daarom bij 'Werk automatisch bij' voor elke dag of zelfs elk uur.
9. Afgeblokt
Klik tot slot op 'OK' en de hele F1-kalender wordt in je agenda geladen. Zo weet je precies welke data en tijdsblokken je moet afblokken voor minder leuke andere activiteiten.
10. Toch weer opzeggen
Wil je het abonnement weer opzeggen? Ctrl-klik dan op de Formule 1-kalender. Verwijderen op de iPhone kan ook, via de Agenda-app. Tik op 'Agenda's>i>Verwijder agenda'.