We typen heel wat af op het toetsenbord van onze iPhone. Het toetsenbord is klein en compact, maar bevat toch een hoop trucjes waarmee je efficiënter en sneller kunt typen. Dit zijn 8 handige trucjes die je misschien nog niet kent!
1. Sneller getallen typen
Als je getallen tikt, open je via de 123-toets linksonder het numerieke toetsenbord van je iPhone. Wil je daarna weer terug naar het qwerty-toetsenbord, dan moet je die toets weer opnieuw aanraken. Dat kan sneller! Om een cijfer te typen, raak de 123-toets aan, blijf je je vinger op het toetsenbord houden en veeg je naar het cijfer dat je nodig hebt. Laat het scherm los om het cijfer te typen. Daarna verschijnt automatisch weer het gewone toetsenbord.
De iPhone 14 nu tot €7,50 korting per maand!
Maximaal voordeel als je thuis internet van Ziggo hebt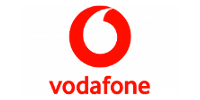 Bekijk actie
2. Extensies onder één knop
Extensies van domeinnamen (zoals .nl, .be en .org) hoef je niet helemaal uit te typen. In de adres- en zoekbalk van Safari verschijnen ze als je de punt-toets langer vasthoudt. Veeg naar de extensie die je nodig hebt en laat los.
3. Beëindig een zin met een spatie
Tik aan het einde van een zin twee keer snel op de spatiebalk om een punt én daarna een spatie in te voegen. De letter die je daarna tikt, wordt automatisch een hoofdletter. Zorg er wel voor dat bij 'Instellingen>Algemeen>Toetsenborden' de schakelaar bij 'Sneltoets voor punt' geactiveerd is.
4. Meerdere tekens onder één knop
Onder sommige knoppen op het toetsenbord gaan meerdere teken schuil. Houd bijvoorbeeld de e-toets langer vast om onder meer de é, de ë en de è tevoorschijn te toveren. Of het euroteken om te switchen naar andere valuta.
5. Schud het van je af
Wil je dat wat je getypt hebt weer verwijderen? Schud met je iPhone om je tekst te herstellen. Denk je twee seconden later: die zin was bij nader inzien toch best briljant, schud dan nog een keer om de tekst weer terug te halen.
6. Capslock
Moet je een woord of zin compleet in hoofdletters typen? Het is niet nodig om voor iedere letter afzonderlijk de shift-toets te gebruiken. Dubbeltik op de shift-toets om capslock te activeren.
7. Bespaar tijd met afkortingen
In het menu 'Algemeen>Toetsenborden>Tekstvervanging' kun je afkortingen aanmaken voor woorden en zinnen die je vaak gebruikt. Typ je die afkorting vervolgens, dan wordt die automatisch uitgebreid. Maak bijvoorbeeld een sneltoets voor je complete naam, of voor je e-mailadres.
8. Geheime Japanse emoji
Niet nuttig maar wel leuk: je toetsenbord bevat nog meer emoji dan die op het emoji-toetsenbord. Hiervoor moet je om te beginnen het Japanse toetsenbord activeren op je iPhone. Ga naar 'Instellingen>Toetsenborden' en tik bovenaan op 'Toetsenborden'. Kies voor 'Voeg toetsenbord toe', en kies uit de lijst 'Japans – Kana'.
Open nu een app waarin je kunt typen, bijvoorbeeld Notities, en tik wat langer op het wereldbolletje linksonder op het toetsenbord. Kies in het menu voor het Japanse toetsenbord: het is die ene met die onbegrijpelijke tekens. Wanneer je op het lachebekje tikt – we hebben het hierboven omcirkeld – verschijnt er een balk boven het toetsenbord met daarin heel veel Japanse emoji.
Ken je zelf ook van dit soort handigheidjes? Vul de lijst gerust aan door een reactie achter te laten onder dit bericht.