In iOS 8 hebben app-ontwikkelaars de mogelijkheid om widgets in het Berichtencentrum te plaatsen. Zo heb je op je iPhone of iPad direct toegang tot informatie van je favoriete apps, zoals Evernote, Dropbox en Yahoo Weer. Wij kwamen de handige app Vidgets tegen: een verzameling van allerlei praktische widgets.
Eigen widgets toevoegen aan Berichtencentrum
De makers van Vidgets (gratis, iPhone en iPad) maken optimaal gebruik van de mogelijkheden in iOS 8. Je bepaalt namelijk zelf wat je in het Berichtencentrum wilt zien. Denk aan weersinformatie, een timer, vrije ruimte op je apparaat, internetsnelheid maar ook een kompas, je snelheid of actuele hoogte. Je kunt de boel ordenen door lege ruimte of een horizontale streep tussen de widgets toe te voegen.
De iPhone 14 nu tot €7,50 korting per maand!
Maximaal voordeel als je thuis internet van Ziggo hebt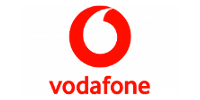 Bekijk actie
Door op een widget te tikken kun je in sommige gevallen de instellingen aanpassen, zoals de duur van de timer, de tijdzone of locatie. Mis je een handige functionaliteit? Tik op 'Request Widget' om openstaande verzoeken in te zien of je eigen idee naar de makers te sturen.