Het is onoverkomelijk om bij het spelen van slither.io niet terug te denken aan oude mobiele telefoontjes waar je hooguit tien sms'jes kon bewaren, online gaan nog utopisch was en als ontspanning Snake kon spelen. Nu kun je op je Mac of via een app op je iPhone slither.io spelen.
Klein slangetje
Je begint als een piepkleine slang en door het eten van gekleurde oplichtende bolletjes (meestal de resten van een ter ziele gegane andere slang) groeien. Als je echter met je kop tegen een andere slang botst, is het afgelopen met je en ben je voer voor andere slangen. Dit spel speel je tegelijkertijd met honderden anderen online en dat zorgt ervoor dat geen beweging of verwachting hetzelfde is. Je weet nooit wat de afmeting van de slang is die plots vanuit de hoek van je beeldscherm op je afkomt.
De iPhone 13 nu tot €393 voordeel!
• Heb je al internet van Ziggo thuis? Profiteer dan van extra voordeel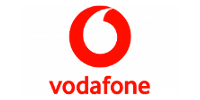 Bekijken
Waar bij het behoorlijk verwante agar.io de recht van de sterkste (lees grootste) geldt, is dit bij slither.io anders. Als piepkleine slang kun je met de juiste move de grootste jongens elimineren. Dat is natuurlijk heel erg tof. Zeker omdat je dan heel veel bolletjes hebt om te eten en daardoor fors groeit. Het kan aan de andere kant ook zo zijn dat je als Goliath-esque slang je Waterloo kunt vinden bij een ontmoeting met een David-slangetje.
Kom jij in de Slither.io Top 10?
In de rechterbovenhoek wordt de score bijgehouden en het doel is om via een entree in de toptien de eerste plaats kan bereiken. Mocht je op een dag de hoogste score (lees, de langste slang gemaakt hebben) halen, dan mag je als beloning de dag erna 24 uur lang een boodschap sturen die in beeld staat bij je concurrenten. Het bijna antieke Snake heeft een doorontwikkelde versie van zichzelf getroffen. Kleurrijker, interactiever, grootser en minstens even verslavend. En in je eigen staart bijten is geen probleem meer. We kunnen met een gerust hart een decennium door.
Slither.io is gratis te downloaden in de App Store