Heb je thuis een oud speakerdock staan? Je weet wel, zo'n speaker waar je je iPod of iPhone in kon zetten om naar muziek te luisteren. Als je zo'n apparaat vóór 2013 hebt gekocht, is de kans groot dat die tegenwoordig stof vergaart in een kast. Sinds die tijd hebben alle nieuwe Apple-apparaten de kleine Lightning-aansluiting in plaats van de oude 30-pin Dockconnector en dus passen alle nieuwe apparaten niet meer op de oude speakerdocks. Uiteraard zijn er adapters, maar mooier en praktischer wordt het dock daarvan niet. Dat dachten ook de audio-experts van Samson en ze verzonnen iets dat even geniaal als simpel is.
Bluetooth voor Dockconnector
De Samson BT30 is een klein apparaat dat je op de 30-pin aansluiting van je speakerdock steekt. Net als een adapter dus, maar nu komt de truc. Het apparaatje rust je speakerdock vervolgens uit met bluetooth, zodat je draadloos muziek naar je speakerdock kunt sturen – net als op die nieuwerwetse audio-apparaten.
De iPhone 13 nu tot €393 voordeel!
• Heb je al internet van Ziggo thuis? Profiteer dan van extra voordeel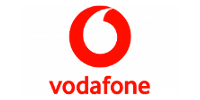 Bekijken
Het koppelen zou niet gemakkelijker kunnen: sluit de BT30 aan, druk op de groene pair-knop en maak verbinding op je iPhone, iPod touch of iPad. En mocht je denken dat de jongens van Samson voor dit simpele idee een royale prijs zouden vragen, heb je het mis. Voor maar 29 euro blaas je weer nieuw leven in je oude speakerdock.
Oude speakerdocks
Als we dan per se nog een minpunt moeten noemen, dan is het dat de Samson BT30 alleen in het zwart beschikbaar is. Speakerdocks heb je in alle kleuren en maten en het zou leuk zijn als je de kleur van de BT30 daarop kon afstemmen. Maar dat is kritiek op hoog niveau. Het gebeurt uiterst zelden dat we bij iCreate een nagenoeg perfect product tegenkomen, maar de Samson BT30 heeft het gehaald. Voor mensen die hun oude speakerdock weer nuttig willen maken, is de BT30 de perfecte oplossing.
Prijs: € 20