Een week geleden schreef een iTip over het gemakkelijk doorzoeken van je mailbox. Daarbij stond een screenshot van mijn eigen inbox en een lezer merkte op dat het erop leek dat ik illegaal eBooks aan het verhandelen was. Scherp, maar ik kan naar eer en geweten zeggen dat al mijn eBooks op legale wijze verkregen zijn. Ik heb namelijk een abonnement op Elly's Choice.
Abonnement Elly's Choice
Een abonnement op Elly's Choice sluit je af voor een jaar. Voor € 2,99 per maand krijg je tien Nederlandstalige e-books. Vijf boeken hiervan zijn afkomstig uit het basispakket, dat zijn boeken die bij iedereen in de smaak zouden kunnen vallen. Daarbij krijg je vijf titels die iets meer zijn toegespitst op je persoonlijke smaak. Je kunt hiervoor kiezen uit drie pakketten: Man, Vrouw of Literatuur. Het is niet mogelijk om maandelijks te wisselen tussen de pakketten, je maakt je keuze voor een jaar.
Zijn al die boeken een schot in de roos?
Nee. Ik heb nog nooit een maand gehad waarbij ik gelukkig werd van alle tien de boeken die ik mocht downloaden. Maar er zitten wél altijd minimaal twee boeken bij die ik heel graag wil lezen, en dat voor maar drie euro! En eigenlijk begint de pret pas echt na die twee boeken. Door Elly's Choice ben ik boeken gaan lezen die ik anders nooit tegen was gekomen en dat heeft voor mij al heel wat positieve verrassingen opgeleverd.
De iPhone 13 nu tot €393 voordeel!
• Heb je al internet van Ziggo thuis? Profiteer dan van extra voordeel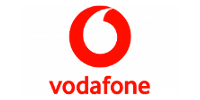 Bekijken
Om even een indruk te geven over het boekenaanbod, dit zijn de boeken van december met daarbij het pakket Literatuur:
Geen aparte Elly's Choice-app
Je kunt de boeken downloaden voor je e-reader, iPad, iPhone of Mac. Als je een boek hebt gedownload, kun je het onbeperkt blijven lezen. Je hoeft de boeken dus zeker niet allemaal te lezen in de maand dat je ze krijgt, het kan ook later. Je mag een boek drie keer downloaden, maar het is niet de bedoeling dat je het deelt met je schoonouders, buren of de rest van de mensheid. En je wilt het boek ook niet illegaal verspreiden want je naam staat als watermerk in het boek.
Ik lees de boeken het liefst op de e-reader. Fijner voor mijn ogen, en met een iPad in mijn handen verander ik in een kleuter met ADHD: ik word afgeleid door Facebook, Atsume Neko en het internet in zijn geheel, waardoor ik aan lezen niet meer toekom. Maar is de iPad voor jou het apparaat bij uitstek om je e-books op te lezen dan gaat dat prima. Elly's Choice heeft geen eigen app. Je downloadt de boeken in Safari waarna je ze leest in iBooks.
De concurrentie
Ik moet eerlijk zeggen, de concurrenten van Elly heb ik nog nauwelijks een blik waardig gegund en dat komt omdat ik aan dit abonnement genoeg heb. Bliyoo heb ik uitgeprobeerd, maar dat werkt alleen op de iPad en de iPhone en dat vind ik dus niet prettig. Ik hoor goede verhalen van bibliotheken die tegenwoordig e-books uitlenen. Bij de concurrenten is het boekenaanbod ruimer, dat moet ik toegeven.
Een groot nadeel bij de concurrentie vind ik dat je niet de eigenaar wordt van de boeken: beëindig je je abonnement, dan ben je ook de boeken kwijt. En dat terwijl je voor een abonnement op Bliyoo of de plaatselijke bieb meer betaalt dan voor Elly's Choice. Voorlopig blijf ik dus zitten waar ik zit.