We hoeven het jou als lezer van iCreate niet te vertellen, maar een iPhone is een buitengewoon veelzijdig apparaat dat allerlei eens zo populaire apparaten het nakijken geeft.
Een (video)camera, een TomTom, een ­calculator, een wekker: die hoef je allemaal niet meer te kopen. Maar wat doen we het meest op onze iPhone? Waarschijnlijk even kijken hoe laat het is. Een van de leukste klok-apps van dit moment is McClockface. De app zelf openen we zelden, het zijn vooral de bijbehorende widgets die hem interessant maken.
BLACK FRIDAY: De iPhone 14 nu tot €348 korting!
• Maximaal voordeel als je thuis Ziggo hebt
• 6 maanden Apple Music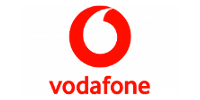 Bekijk actie
Genoeg om uit te kiezen
De kans is groot dat er iets van jouw gading in de collectie zit: McClockface heeft op dit moment vijftien widgets, waarvan sommige in verschillende formaten. Kies je voor de 'Sign Bunny Meme', waarin een ascii-art konijntje een heel belangrijke boodschap voor je heeft? 'License To Thrill', dat de tijd weergeeft in de vorm van een nummerbord? Of 'Six Colours' voor de klassieke Apple-look anno 1984? Kortom: er is genoeg om uit te kiezen.
Veel van de klokjes zijn vervolgens verder aan je wensen aan te passen, met name wat kleur betreft. Zo kun je het helemaal afstemmen op de rest van je thuisscherm en het zo gek – of rustig – maken als je zelf wilt. Als je ervan houdt om het thuisscherm van je iPhone creatief uit te dossen, dan is dit de Klok-app die je nodig hebt. Zoals je klokje op het thuisscherm tikt, tikt het nergens.
Je aanmelding is helaas niet gelukt. Probeer het later nog eens.