Videobellen is niet meer weg te denken uit het kantoorleven – en de webcam dus ook niet. Dat weet Logitech ook: lees in onze Logitech Brio 300 review of hun nieuwste webcam een succesnummer is.
Logitech Brio 300 review
Zeg je webcam, dan zeg je Logitech. Het merk is al sinds de dagen van beige computers en MSN Messenger dé fabrikant van webcams, en ook anno 2023 kom je bij een zoektocht naar zo'n kek cameraatje al snel uit op de Zwitserse randapparatuurgigant.
De iPhone 13 nu tot €393 voordeel!
• Heb je al internet van Ziggo thuis? Profiteer dan van extra voordeel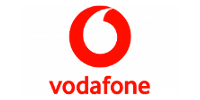 Bekijken
Een webcam lijkt tegenwoordig misschien overbodig – je MacBook (of andere laptop) heeft immers al een camera. Maar de kwaliteit van die ingebouwde camera is over het algemeen niet iets om over naar huis te schrijven. Bovendien hebben de meeste externe monitors geen camera, dus maak je daar gebruik van, dan moet je er toch weer zo'n cameraatje bovenop zetten.
Nieuwe telg
Gezien er dus nog steeds vraag naar is, heeft Logitech vorige maand de Brio 300 geïntroduceerd. Zie het als een middenklasse-webcam met wat leuke party tricks. Zo is hij grotendeels van gerecycled plastic, heeft hij een hip conisch design in drie verschillende kleuren, zit er aan de voorkant een handig magnetisch afschermklepje voor je privacy, en heeft hij een usb-c-plug die je zo in je MacBook prikt. Ook fijn: het klemmetje aan de onderkant is geschikt voor zowel dunne laptopschermen als dikke monitors.
Qua beeld biedt de webcam niets bijzonders, met een maximale resolutie van 1080p met 30 beelden per seconde. Dat is beter dan de meeste laptop-webcams, maar we slaan er niet van achterover. De andere specificaties die er toe doen hebben wel wat extra aandacht gekregen: zo is er een microfoon die het omgevingsgeluid dempt, en geavanceerde lichtbalanstechniek om je gezicht altijd goed uit te lichten.
Dikke prima
Je bent hierdoor altijd goed verstaanbaar, en altijd goed in beeld ongeacht de lichtomstandigheden in je huis of op kantoor. En juist die twee functies maken de Brio 300 een hele prettige webcam, want dat zijn nou nét de dingen die de andere kant van je videogesprek direct opmerkt tijdens het bellen.
Wat dat betreft zijn alle basics dus goed: prima prestaties, een modern ogende behuizing, en een handig usb-c-snoertje. Bovendien betaal je er niet de hoofdprijs voor, met een adviesprijs van € 79,99. Alleen wie nog hogere eisen heeft – zoals hogere beeldkwaliteit of een portretstand – kan beter naar modellen als de StreamCam of Brio Stream kijken. Voor alle anderen is de Brio 300 nu de beste koop.