Scrol, scrol, scrol … je kunt eindeloos door alle tijdlijnen op social media scrollen. Maar wil je wel eens wat anders zien, dan moet je eerst op zoek naar een nieuwe app of website. Of de app Brainfood de oplossing is, lees je in deze review.
Dat het ongezond is om uren door je
iPhone
scrollen, hoef ik je vast niet te vertellen. Maar nu even eerlijk zijn: we zijn er allemaal wel eens schuldig aan. Door al het ellendige nieuws in de wereld is het soms fijn om je even af te zonderen, in je gepersonaliseerde hoekje van het internet te duiken en doelloos te browsen. Al wordt dit iets nuttiger door een paar minuten van je Facebook, Instagram of TikTok-tijd in te wisselen voor Brainfood.
De iPhone 14 nu tot €348 korting!
• Maximaal voordeel als je thuis Ziggo hebt
• 6 maanden Apple Music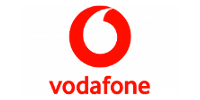 Bekijk actie
In Brainfood verschijnt dagelijks een informatieve 'nugget': een willekeurig weetje over ­onderwerpen waarbij je misschien nog nooit hebt stilgestaan. Ze worden vergezeld met kleurrijke animaties, duren slechts dertig ­seconden en lopen enorm uiteen. Van de leefwijze van een ruimtevaarder tot de geschiedenis van asfalteren.
Meestal zijn ze onderdeel van een lang verhaal, dat zich ontvouwt naarmate de dagen verstrijken. Zo heb je uiteindelijk een complete les bij elkaar verzameld terwijl je er nog geen minuut per dag aan hebt besteed. Voor wat extra overzicht worden de nuggets onderverdeeld in categorieën.
Wil je echt niets missen, dan kun je ook notificaties activeren. Brainfood stuurt je dan een melding zodra het nieuwe 'feitje van de dag' klaar staat. Mis je er toch een paar, dan zijn in-app aankopen nodig om de oude tekst te ontgrendelen. Maar eigenlijk is een losse nugget per dag precies genoeg voor een pauze. Daarna weer eindeloos verder scrollen.