De Geweldige Vliegende Boeken van meneer Morris Lessmore, zoals deze app voluit heet, is een interactief prentenboek van de bovenste plank. Tegelijkertijd is het een animatiefilm. Niet zo gek als je je bedenkt dat de maker van de app, William Joyce, ooit voor Pixar werkte. Je weet wel, van onder andere Toy Story.
Meneer Morris Lessmore beleeft allerlei sprookjeachtige avonturen met zijn boekencollectie die tot leven komt. Iedere prent is een kleine animatie op zich. En je kunt ook kleine spelletjes doen in de app: legpuzzels oplossen, een riedeltje spelen op de piano of een tekening maken, om maar eens wat dingen te noemen.
Toen deze app in de App Store verscheen, heette hij nog The Fantastic Flying Books of Mr. Morris Lessmore. We vonden het jammer dat een app die zo overduidelijk bedoeld is voor kinderen, alleen in het Engels beschikbaar was. De nieuwe titel zegt genoeg: de tekst is nu vertaald in het Nederlands. Ook is er een animatiefilm toegevoegd aan de app. Niets houdt je nu nog tegen om dit vertederende verhaal te downloaden.
De iPhone 13 nu tot €393 voordeel!
• Heb je al internet van Ziggo thuis? Profiteer dan van extra voordeel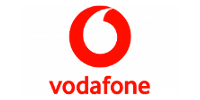 Bekijken
iPad | € 3,99 | Moonbot | 4+ | v.1.3.2 | 301MB