Je weet dat Sinterklaas bijna in het land is als pepernoten al dik vier maanden in de schappen van de supermarkt liggen te shinen. Met de app Bellen met Sinterklaas is het inmiddels mogelijk om even contact te zoeken met de goedheiligman. Je kunt je kind hem laten bellen om bijvoorbeeld het verlanglijstje in te laten spreken op zijn voicemail. Maar leuker is je kroost door Sinterklaas zelf te laten bellen.
Telefoontje van de sint
Vul eerst een paar vragen voor in: leeftijd, geslacht, waar je kind van houdt, de reden waarom je hem wilt spreken en wanneer Sint het best terug kan bellen. De verrassing is dan bijzonder groot wanneer je zoon of dochter een telefoontje ontvangt van Sinterklaas.
Vervolgens volgt een belletje waarin Sinterklaas met de door jou gegeven informatie een verbluffende monoloog afsteekt tegen je kinderen. 'Wat weet die Madrileen toch veel van me', lijkt een zeer voor de hand liggende reactie bij zoon- of dochterlief. Veel kans om terug te praten, geeft Sinterklaas niet. Op deze manier lijkt het bijna geloofwaardig … Een prima gelegenheid om de zin in pakjesavond even aan te wakkeren.
De iPhone 13 nu tot €393 voordeel!
• Heb je al internet van Ziggo thuis? Profiteer dan van extra voordeel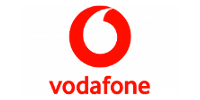 Bekijken
Spannend voor de hele kleintjes, hilarisch voor de iets oudere en daarom minder gelovigen. Veel meer dan dat is het ook niet. De wel erg frequent opduikende reclames maken de app niet bepaald aantrekkelijker, maar alles voor de blije, dan wel verbaasde, koppies als ze Sinterklaas aan de telefoon hebben. Bellen met Sinterklaas is gratis te downloaden in de App Store.
Deze review komt uit iCreate 82. Meer interessante tips, reviews en nieuws?