Net toen we dachten dat we alle soorten monitoren wel gezien hadden, belandde deze Asus ZenScreen Go MB16AP op de redactie. Het grote verschil ten opzichte van alle monitoren die we eerder in iCreate hebben getest, is dat de ZenScreen Go mobiel is. Hij heeft een ingebouwde accu, waardoor je er gemakkelijk mee op pad gaat. Is dat echt nuttig? Wij probeerden hem uit.
Asus ZenScreen Go
Een extern scherm voor de MacBook (Pro/Air) en de iPad Pro's met usb-c-aansluiting dat je dankzij een ingebouwde accu gemakkelijk meeneemt.
De iPhone 13 nu tot €393 voordeel!
• Heb je al internet van Ziggo thuis? Profiteer dan van extra voordeel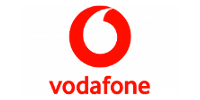 Bekijken
Bekijk dit product
Extern beeldscherm Mac
Elke redacteur van iCreate heeft op zijn werkplek twee schermen staan. Aan de ene kant een MacBook, aan de andere een vaststaand scherm. Over de voordelen van een tweede scherm kunnen we vrij kort zijn, die spreken voor zich. Zo is het heel handig om twee vensters schermvullend op twee schermen open te hebben, daarnaast heb je natuurlijk gewoon meer schermruimte waar je vensters kwijt kunt. Op het werk willen we niet meer zonder.
De iPhone 13 nu tot €393 voordeel!
• Heb je al internet van Ziggo thuis? Profiteer dan van extra voordeel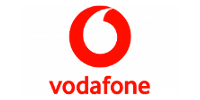 Bekijken
Thuis is dat een ander verhaal. Een tweede scherm neemt weer ruimte in beslag en je bergt hem niet gemakkelijk op. En meenemen wil je een extern scherm al helemaal niet.
Asus ZenScreen Go
Met de Asus ZenScreen Go is dat anders. Op het eerste gezicht lijkt die een iPad uit een parallel universum – één en al scherm, maar met asymmetrische randen en een behuizing van geborsteld metaal. Er is zelfs een soort Smart Cover die het display beschermt en met een beetje origamiën een standaard wordt. Er zit zelfs een chique pen in de doos. Een stylus? Nee hoor, gewoon een pen. Wel grappig: dankzij een gaatje rechtsonder in het scherm werkt ook de pen als standaard.
De drie knoppen aan de voorkant verklappen dat het hier om een monitor en niet om een tablet gaat. Voor het aansluiten gebruik je de usb-c-aansluiting. Deze werkt bijvoorbeeld met de 12-inch MacBook, de MacBook Pro sinds 2016 en de nieuwe MacBook Air uit 2018. Ook de meest recente iPad Pro met usb-c werkt samen met de ZenScreen Go. Voor oudere Macs is er een verloopstukje en een stuurprogramma, waarmee het scherm ook via een gewone usb-aansluiting werkt.
In beide gevallen kun je kiezen of de ZenScreen zijn eigen accu moet gebruiken of opgeladen wordt door het aangesloten apparaat. Een willekeurige usb-c-oplader werkt natuurlijk ook.
Full HD om mee te nemen
Tot zover de werkwijze van de ZenScreen Go, nu de harde feiten. Het scherm maakt gebruik van een IPS-paneel met brede kijkhoek en meet 15,6-inch. Het formaat komt ongeveer overeen met dat van een 15-inch MacBook Pro, al is de ZenScreen Go iets breder en minder hoog. Dit maakt hem een mooie aanvulling voor alle laptops (en -tablets) van Apple.
Helaas volgt nu een grote 'maar'. Want schermgrootte zegniet alles. Ook de resolutie is belangrijk, en hier laat het scherm van Asus het een beetje afweten. Het is namelijk een Full HD-scherm, en dat komt overeen met 1920 x 1080 pixels. Gebruik je alleen zo'n scherm, dan valt dat niet negatief op, maar de ZenScreen is juist bedoeld als tweede scherm voor erbij. En laten alle MacBooks en iPad Pro's van de laatste tijd nou een veel hogere resolutie hebben, waardoor je een veel scherper beeld krijgt.
Het was fijn geweest als de pixeldichtheid van de Asus een beetje in de buurt kwam van Apple's schermen, maar helaas … Zo blijft de Asus een mooie optie voor mensen die voor onderweg een tweede scherm willen hebben en het niet erg vinden als het beeld dan iets minder scherp is.