Of het nou privé is of voor je werk – een website bouwen hoeft niet moeilijk te zijn. iCreate heeft sinds een tijdje een nieuwe website en weet nu hoe het moet. Die kennis willen we graag delen. In iCreate 64 staat een uitgebreide feature over het maken van je eigen website in WordPress; hieronder vind je een voorproefje.
WordPress
Het bouwen van een website klinkt als een bijzonder ingewikkeld klusje. Menigeen zal vrezen maanden van zijn vrije tijd te moeten inleveren en zal neigen een professional in te huren, maar dat is helemaal niet nodig. Er zijn voldoende mogelijkheden om snel, gemakkelijk en gratis een website te bouwen. Vroeger kon dit met Apple's programma iWeb, nu kan het met de websitedienst WordPress.
De aantrekkingskracht van WordPress zit in de combinatie van kracht en eenvoud. Aan de ene kant is het een degelijk, volledig en uitbreidbaar websitesysteem met een enorme ondersteuning vanuit de gemeenschap (dat betekent dat je altijd hulp en advies kunt vinden), aan de andere kant is het erg gemakkelijk om met WordPress aan de slag te gaan. Beginners hebben snel door hoe ze een website maken, beheren, nieuwe berichten moeten plaatsen en de site uitbreiden.
BLACK FRIDAY: De iPhone 14 nu tot €348 korting!
• Maximaal voordeel als je thuis Ziggo hebt
• 6 maanden Apple Music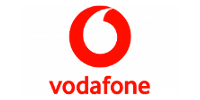 Bekijk actie
Website eenvoudig aanpassen
WordPress is het populairste web-platform ter wereld en de drijvende kracht achter vele blogs, communitysites, webshops en bedrijfspagina's. Een belangrijke reden voor dat succes is de mogelijkheid om het uiterlijk van je blog eenvoudig aan te passen. Hiervoor zijn ontzettend veel gratis thema's te vinden, die precies de uitstraling bieden die je zoekt – of dat nou speels of zakelijk moet zijn. Combineer dit met veel gratis advies en workshops (en natuurlijk dit artikel) en je bent al snel in staat om een unieke, op maat gemaakte website te ontwerpen die precies aan je wensen voldoet. Dat kan een fotoalbum voor vrienden zijn, een online CV of een bedrijfswebsite.
Feature over website maken met WordPress
In iCreate 64 gaan we uitgebreid in op WordPress. We laten zien hoe je je site registreert, wat de mogelijkheden zijn voor een persoonlijke of zakelijke site, hoe je je site vormgeeft en invult en tot slot bespreken we de beste plug-ins. iCreate 64 kun je bestellen in onze webshop.
Heb je de smaak van WordPress te pakken en wil je nog meer weten? Kijk dan ook eens naar WordPress voor beginners, een 148 pagina's tellend boekwerk voor iedereen die serieus is met zijn website.