Vind je dat het tijd is voor een nieuwe iPhone? Dan bij dezen ons advies: doe het nog niet! Augustus is namelijk de slechtste maand om een nieuw toestel te kopen. In september brengt Apple immers nieuwe iPhones uit – waarna de huidige modellen zakken in prijs.
Wanneer nieuwe iPhone kopen?
In de tweede week van september geeft Apple zeer waarschijnlijk een iPhone-keynote, zoals het bedrijf dat al sinds 2012 doet. Net als vorig jaar komen er drie nieuwe iPhones aan; voor zowel de iPhone XR, iPhone XS als iPhone XS Max is een opvolger in de maak.
De iPhone 13 nu tot €393 voordeel!
• Heb je al internet van Ziggo thuis? Profiteer dan van extra voordeel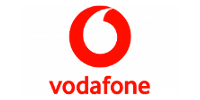 Bekijken
Deze iPhones zijn sterk verbeterd, terwijl de prijs waarschijnlijk hetzelfde is als de nieuwste toestellen van dit moment. Wil je het nieuwste van het nieuwste en heb je een aardig zakcentje over voor een nieuwe iPhone, dan loont het dus zeker om nog een maand te wachten.
De twee duurste toestellen (ze heten waarschijnlijk de iPhone 11 en iPhone 11 Max) zijn bijvoorbeeld uitgerust met een drievoudige camera en kunnen tweezijdig draadloos opladen. En ook zijn goedkopere broertje (de nieuwe iPhone XR) heeft er straks een cameralens bij. Meer hierover lees je in het dossier over de iPhone 11.
Prijsverlaging
Maar misschien geef je niet zoveel om het hebben van de nieuwste iPhone. Een goede prijs-kwaliteitverhouding: dat is wat je wilt. Ook in dit geval is het beter om nog even te wachten met het aanschaffen van een nieuw toestel. Wanneer Apple nieuwe iPhones lanceert, verlaagt het enkele dagen na de keynote de prijzen van de andere iPhones die in de Apple Store staan.
Vorig jaar zakten de prijzen van de iPhone 8 (Plus) en iPhone 7 (Plus) met meer dan honderd euro, De iPhone 8 Plus ging bijvoorbeeld van € 919 naar € 799 en de iPhone 7 kostte plotseling niet € 639, maar € 529.
Het zit er dus dik in dat sommige modellen weer een flinke prijsverlaging wacht. Vooral bij de iPhone 8 en iPhone 8 Plus is dit aannemelijk, dus wacht in dat geval zéker nog een maandje. Wel kun je natuurlijk alvast iPhone hoesjes bij GSMpunt inslaan – altijd leuk. Bij de iPhone 7 (Plus) is het onzeker of deze na de keynote nog bij Apple verkrijgbaar is.
Ook vragen we het ons af of Apple de iPhone XR, iPhone XS en iPhone XS Max in de Apple Store houdt. Na het uitbrengen van de iPhone XS werd de iPhone X (zijn voorganger) immers ook uit de schappen gehaald. Mogelijk kun je de modellen dan niet meer bij Apple bestellen, maar dan kun je nog altijd terecht bij providers. Zij bieden oudere toestellen doorgaans nog lang aan – en mét prijsverlaging.