Net een nieuwe iPhone, iPad of bijvoorbeeld MacBook in huis, laat je deze per ongeluk vallen. De kans op schade aan het scherm of de behuizing van de Apple apparaten is hierbij relatief groot. Gelukkig zijn er verschillende manieren om je nieuwe apparaten goed te beschermen. Kies bijvoorbeeld uit een van de vele leuke telefoonhoesjes die je tegenwoordig kunt bestellen.
Ga je voor een hoesje van leer, of krijgt een model van plastic je voorkeur? Naast het gebruik van een hoes voor je iPhone of iPad is ook het gebruik van een screenprotector aan te raden. De kans dat het scherm van je toestel zelf breekt is met een screenprotector veel kleiner. Een derde optie is het beschermen van je toestel middels een verzekering. In dit artikel lees je er meer over!
De iPhone 14 nu tot €7,50 korting per maand!
Maximaal voordeel als je thuis internet van Ziggo hebt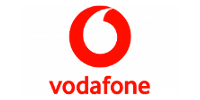 Bekijk actie
Keuze uit verschillende soorten hoesjes
Hoesjes voor je iPhone, iPad en MacBook zijn er in verschillende soorten. Kies bijvoorbeeld tussen een zogenaamde bookcase, een backcover of een flipcase. Het verschil zit hierbij voornamelijk in het feit, dat een bookcase ook de voorzijde van een telefoon of iPad beschermt. Daar waar een backcover enkel de achterzijde afdekt. In combinatie met een screenprotector is dat voldoende. Vergeet niet een hoesje voor AirPods aan te schaffen, die aansluit op je telefoonhoesje! Ook de case van je AirPods wil je goed beschermen tegen schade.
Niet alleen zit er een verschil in het model hoesje voor je apparaat. Ook heb je de keuze uit verschillende materialen en een groot aantal ontwerpen. Kies bijvoorbeeld tussen een hoesje van leer en een siliconen hoesje.
Hoesje combineren met een screenprotector
Zowel bij het gebruik van een backcover hoesje, als bij een bookcase is het aan te raden om een screenprotector te gebruiken. Het is bijzonder lastig om krassen op het scherm van je telefoon volledig te voorkomen. In je broekzak of handtas zitten vrijwel altijd kleine zanddeeltjes. Deze deeltjes schuren over het scherm van je toestel, waardoor hierop lichte krassen zullen ontstaan. Met een screenprotector zal het scherm niet beschadigen.
Is de screenprotector na verloop van tijd zelf hevig versleten? In dat geval is het voldoende om de screenprotector te vervangen. Ook schade door het laten vallen van je iPhone of iPad wordt voorkomen met een screenprotector. Je kunt deze relatief eenvoudig zelf op je telefoon plakken, met de toolkits die tegenwoordig bij een screenprotector worden geleverd.
Verzekering afsluiten voor je toestel
Niet alleen wil je voorkomen dat je de kosten voor het herstel van schade aan je apparaat zelf moet vergoeden. Ook bij diefstal wil je het liefst zo snel mogelijk een nieuwe telefoon of tablet. Door een verzekering af te sluiten voorkom je in veel gevallen dat je zelf opdraait voor de kosten. Houd rekening met een eigen risico bij deze telefoonverzekeringen. Je betaalt om deze reden altijd een deel van de kosten zelf.
Tegenwoordig valt elektronica vaak niet meer volledig onder de inboedelverzekering. Kijk de polisvoorwaarden nog eens na, om te zien tot welk bedrag jij gedekt bent bij schade aan je nieuwe iPhone, iPad of MacBook.