Lange tijd waren MacBooks direct herkenbaar aan een verlicht Apple-logo achter het scherm. In 2015 kwam daar een einde aan – en niet iedereen was daar blij mee. Maar nu zijn er aanwijzingen dat het verlichte logo toch weer een comeback gaat maken!
Verlicht Apple logo op MacBooks
De eerste laptop met een verlicht Apple-logo was de derde generatie PowerBook G3, die in 1999 op de markt kwam. Vervolgens verscheen het logo 16 jaar lang op alle MacBooks. Het enige wat er in die periode aan veranderd werd, was de oriëntatie. Het logo werd omgedraaid, zodat het voor omstanders rechtop stond wanneer iemand er in het openbaar mee aan het werk was: marketing ten top.
In 2015 begon Apple het verlichte logo weg te laten, allereerst op de ultradunne 12-inch MacBook. Er kwam een gepolijst metalen logo voor in de plaats, zoals op iPads ook al het geval was. In 2016 zette een nieuwe generatie MacBook Pro-modellen dit voort – evenals een nieuwe MacBook Air in 2018 – en sindsdien heeft Apple geen enkele MacBook met een verlicht logo meer op de markt gebracht.
De iPhone 13 nu tot €393 voordeel!
• Heb je al internet van Ziggo thuis? Profiteer dan van extra voordeel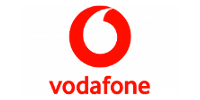 Bekijken
Terugkeer van het logo
Een nieuw patent dat Apple in mei 2022 indiende, duidt op een mogelijke terugkeer van het verlichte Apple-logo. Het geeft een overzicht van verschillende uitvoeringen van 'Electronic Devices With Backlit Partial Mirror Structures'. De specifieke toepassing die Apple in gedachten heeft, wordt niet helemaal duidelijk. Maar een verlicht Apple-logo ligt wel voor de hand. De tekst luidt als volgt:
'De achterkant van de behuizing kan voorzien zijn van een logo. Het logo of andere structuren in het apparaat kunnen worden voorzien van een verlichte, gedeeltelijk reflecterende spiegel. De spiegel kan het logo of andere structuren een glanzend uiterlijk geven en tegelijkertijd de interne onderdelen aan het zicht onttrekken. Ook zorgt de gedeeltelijke transparantie van de spiegel ervoor dat de verlichting van de achterzijde van het apparaat door de spiegel heen gaat.'
Het document werd voor het eerst onder de aandacht gebracht door Patently Apple, dat opmerkt dat drie van de ingenieurs die op het patent vermeld staan pas in 2018 bij Apple in dienst kwamen. Dat is lang nadat het verlichte logo van MacBooks was verwijderd – het gaat dus echt om een nieuw soort verlichting. Of en wanneer het verlichte Apple-logo zoals we dat kennen werkelijk terugkeert, blijft nog afwachten. Wij hopen in ieder geval op een comeback!
Wekelijks Apple-nieuws in je mail
Ontvang wekelijks het opvallendste Apple-nieuws, aanbiedingen en de handigste tips voor je iPhone, iPad en Mac!
Je aanmelding is helaas niet gelukt. Probeer het later nog eens.