Het is vakantie voor een groot deel van Nederland: icreatemagazine.nl staat deze hele week in het teken van het thema Reizen. De voorpret begint al bij het pakken van de koffer: ik ga op vakantie en ik neem mee … een iPhone! Heel wat jaren geleden had ik waarschijnlijk gezegd: een stapel glossy tijdschriften, een minidisc-speler. En boeken natuurlijk, zoveel als ik kan dragen. Dan is een iPhone wel zo gemakkelijk. Dit is wat er dit jaar op staat!
Tijdschrift: Extreme Weather
Ik ben opgegroeid in een houten huisje op het platteland dat met ieder zuchtje wind al steunde en kraakte. En met ouders die bij een donderslag in de verte panisch alle stekkers uit de stopcontacten trokken. Heb ik gek genoeg niks aan overgehouden, behalve een fascinatie voor bolbliksems, rolwolken en andere bizarre weerfenomenen. Dus met dit tijdschrift ben ik bijzonder in de wolken – ik heb het gevonden via Readly, een soort Netflix voor tijdschriften. Nu in de zomer kost 2 maanden Readly €0,99, dus sowieso de moeite waard om eens uit te proberen. Zeker nu de vakantie eraan zit te komen!
De iPhone 14 nu tot €348 korting!
• Maximaal voordeel als je thuis Ziggo hebt
• 6 maanden Apple Music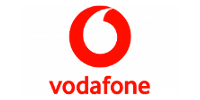 Bekijk actie
Boek: It, Stephen King
Ik ben gek op horror, maar in de donkere wintermaanden durf ik er niet aan te beginnen. Ik lees mijn Stephen King-boeken bij voorkeur badend in het zonlicht, bijvoorbeeld op een druk strand, omgeven door vakantie vierende mensen. Deze zomer ga ik voor de zoveelste keer It van Stephen King herlezen: dat is en blijft een favoriet. In mijn hoofd is het overigens allemaal nog enger dan in de film.
Luisterboek: Der Tastenficker, Flake
Sinds een paar jaar ben ik verslaafd aan audioboeken. Tot mijn verbazing staan er ook een aantal op Spotify. Eerder 'las' ik zo Ma, van Hugo Borst en Lieveling van Kim van Kooten. Dit jaar iets heel anders: na het concert van vorige maand in De Kuip zit ik nog steeds in een euforische Rammstein-roes. En wat blijkt? De autobiografie van Rammstein-toetsenist Flake, Der Tastenficker, staat óók op Spotify! Poets ik meteen mijn Duits een beetje op.
Serie: The Staircase
Op Netflix verslind ik real crime-series: hoe bloederiger en gedetailleerder, hoe beter. Making a murderer, The Ted Bundy Tapes, The Keepers … Allemaal voer voor nachtmerries. Deze zomer staat The Staircase op het programma: is de vrouw van een schrijver van de trap gevallen, of heeft hij haar vermoord. Nog een tip voor als je Netflix wilt kijken op vakantie. Het wifinetwerk van het gemiddelde vakantiecomplex trekt het niet als iedereen tegelijk gaat streamen. Download de series dus thuis alvast, via het pijltje achter een aflevering.
Tijdschrift: Aan de haak
Lugubere horrorboeken, heftige muziek, bloederige Netflix-series … Tsja. Zoals veel mensen een donkere kant hebben, heb ik juist ook een lichte kant. De lezers die mijn Instagram volgen weten het al: ter compensatie haak ik amigurumi, dat zijn superschattige knuffelbeestjes. In de vakantie ga ik bovenstaande 'Apple' haken. Ik heb Aan de haak gevonden via Readly, waar ik de nummer één in dit lijstje ook al had opgeduikeld.