Je wilt graag een iPhone, maar van de prijzen die Apple hanteert, wordt je humeur bepaald niet beter. Na enig googelen beland je al snel bij tweedehands en refurbished iPhones. De overeenkomsten daartussen zijn duidelijk. Het prijskaartje is een stuk aantrekkelijker dan dat van een gloednieuwe iPhone. En zowel refurbished als tweedehands iPhones, komen niet nieuw uit de doos. Maar wat zijn dan de belangrijkste verschillen tussen het kopen van een refurbished iPhone en van een tweedehands exemplaar?
1. Zo goed als nieuw
De letterlijke vertaling van refurbished is zoiets als 'gerenoveerd', en daarin zit hem direct het opmerkelijkste verschil met tweedehands iPhones. Refurbished iPhones worden voor de verkoop zorgvuldig schoongemaakt en doorlopen bovendien een uitgebreid controleproces. Zo nodig worden daarbij onderdelen gerepareerd of vervangen: een nieuw scherm zonder krasjes, een batterij met volledige capaciteit – wat er maar nodig is. Ook de software op het toestel wordt weer teruggezet naar de fabrieksinstellingen. Een tweedehands iPhone is over het algemeen niet opgelapt.
In deze infographic van refurbished iPhone verkoper FixjeiPhone zie je op welke 50 punten een toestel door specialisten gecontroleerd wordt. Het resultaat is een iPhone die de technisch gezien de kwaliteit heeft van een compleet nieuw toestel.
BLACK FRIDAY: De iPhone 14 nu tot €348 korting!
• Maximaal voordeel als je thuis Ziggo hebt
• 6 maanden Apple Music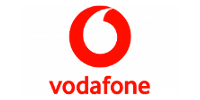 Bekijk actie
2. Duidelijkheid over gebruikerssporen
Koop je een tweedehands iPhone, dan wil je natuurlijk even zien of deze beschadigingen heeft. Vooral als je online een aankoop doet, is dit erg lastig. Op een of andere manier staan tweedehands goederen altijd op hun voordeligst op de foto. Een goede refurbished dealer geeft duidelijk aan wat je qua gebruikerssporen kunt verwachten, bijvoorbeeld door middel van een sterwaardering. Hoe meer sterren, hoe beter de conditie – maar hoe hoger doorgaans ook de prijs. Zo kom je niet voor onaangename verrassingen te staan.
3. Aankoop is veiliger
Koop je een tweedehands toestel, bijvoorbeeld via Marktplaats of Facebook, dan moet je de verkoper maar vertrouwen op zijn blauwe ogen. Een webshop met refurbished iPhones kun je gemakkelijker controleren op betrouwbaarheid. Kijk bijvoorbeeld of een winkel het Webshop Keurmerk heeft, of het Thuiswinkel Waarborg. Zoek ook zeker even naar reviews en ervaringen van andere klanten. Er wordt overigens gewerkt aan een keurmerk voor refurbished iPhones.
4. Garantie op refurbished iPhone
Koop je een tweedehands iPhone van een particulier, dan krijg je daarop geen garantie – of hooguit tot aan de deur. Een aanbieder van refurbished iPhones geeft wel garantie. Mocht er onverhoopt toch iets mankeren aan je telefoon, dan heb je binnen een vastgestelde termijn recht op gratis herstel of vervanging van je toestel door een deugdelijk product.
5. Bedenktijd
Koop je je refurbished iPhone online, dan geldt daarbij het herroepingsrecht: dit houdt in dat je bedenktijd krijgt. Als klant heb je veertien dagen de tijd om de aankoop te ontbinden, zonder dat je hoeft te vertellen waarom. Stuur je het product weer terug, dan is de verkoper verplicht om het aankoopbedrag en eventueel ook de verzendkosten terug te betalen.