Apple-baas Tim Cook bracht afgelopen weekend een bezoek aan Amsterdam, waar hij kennismaakte met de 'rijke historie en creatieve energie' van onze hoofdstad. Cook maakte onder meer een rondvaart op de grachten en dat deed hij samen met historicus Koen Kleijn en iPhone-fotograaf Annet de Graaf.
Tim Cook in Amsterdam
Annet de Graaf is onder meer bekend van Snap the City, een website met fraaie foto's van Amsterdam en omstreken. Alle foto's schoot ze met haar iPhone 7 en iPhone 8 Plus. Dit geldt ook voor haar fotoboek dat ze recentelijk publiceerde, 'Morning Amsterdam'.
BLACK FRIDAY: De iPhone 14 nu tot €348 korting!
• Maximaal voordeel als je thuis Ziggo hebt
• 6 maanden Apple Music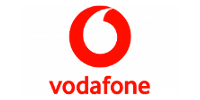 Bekijk actie
'Tim was zichtbaar geraakt door de verhalen die ik vertelde over mijn iPhone avonturen tijdens de boottour', citeert het Amsterdamse AT5 de iPhone-fotograaf.' Mijn boek lag gisteren in zijn hotel en hij bedankte mij voor de inspiratie. Hij kon bij sommige foto's niet geloven dat het uit zijn eigen iPhone kwam.'
'Ik zei nog tegen Tim, volg eens een workshop bij me, dan weet je veel meer over de iPhone.' 'I will', zou Cook lachend gezegd hebben, die enkele van haar fotografie-tips optekende in zijn notitieblokje.
Spending Sunday afternoon on the canals of Amsterdam with historian Koen Kleijn and iPhone photographer Annet de Graaf, "The Eye of Amsterdam" (IG: snapthecity). Love the rich history and creative energy of this city. Fijn om terug te zijn! ?? pic.twitter.com/ieFFVguKWw

— Tim Cook (@tim_cook) 17 juni 2018
'Fijn om terug te zijn', laat Cook weten in een tweet. De CEO van Apple was twee jaar terug ook te vinden in Amsterdam. Destijds bezocht hij het Anne Frank Huis en ging hij langs bij app-ontwikkelaar AssistiveWare.
Dit weekend dook Cook op in het Van Gogh Museum, waar hij werd rondgeleid door Van Gogh-kenner Louis van Tilborgh. Ook ging hij langs bij het Moco Museum in Amsterdam (zie onderstaande foto). Hier nam Cook uitgebreid de tijd voor de tentoonstelling van Banksy en Icy and Slot. Zijn bezoek bleef niet onopgemerkt. 'We love you man!', klonk het verschillende keren in het Moco.
Inmiddels is Tim Cook neergestreken in Den Haag. Hij bezoekt app-ontwikkelaars van Lucky Kat Studios. 'De dynamische gemeenschap van app-ontwikkelaars in Nederland barst van de ideeën en groeit snel', zo oordeelt Cook na zijn bezoek aan Lucky Kat. Ik kijk ernaar uit om hun volgende game in de App Store te zien!
The Netherlands' vibrant developer community is bursting with ideas and growing fast. Checked out the latest from @LuckyKatStudios this morning. Can't wait to see their next game in the App Store! pic.twitter.com/b6w0qcLRxK

— Tim Cook (@tim_cook) 18 juni 2018