Voor een tientje per maand zoveel mogelijk tijdschriften lezen als je wilt. Het kan sinds kort bij de nieuwe tijdschriftendienst Readly, waar je de keuze hebt uit meer dan 4000 magazines. Die bekijk je op je iPhone, iPad of Mac.
In Readly blader je door bekende magazines als National Geographic, Cosmopolitan, Men's Health en Quest. Ook is er leesvoer voor kinderen. Het aanmelden kan het beste via de website van Readly. Vervolgens lees je in de eerste twee maanden voor € 0,99 zoveel tijdschriften als je wilt. Daarna betaal je maandelijks € 9,99.
Verder heeft Readly allerlei handige functionaliteiten. We lichten er een paar uit.
BLACK FRIDAY: De iPhone 14 nu tot €348 korting!
• Maximaal voordeel als je thuis Ziggo hebt
• 6 maanden Apple Music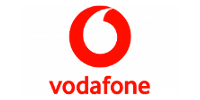 Bekijk actie
Lezen zonder internet
Tijdschriften lezen met Readly kan altijd en overal – dus óók als je het vliegtuig instapt, je databundel leeg is, of iPad geen toegang heeft tot internet. De magazines zijn namelijk ook offline te lezen. Hiervoor tik je in de bibliotheek bij de cover op het symbool met het plus-icoon en kies je voor 'Download'.
Het plus-icoon wordt groen als het tijdschrift is gedownload en je het offline kunt lezen. Dit doe je bij de sectie 'Mijn inhoud', onder het kopje Downloads. Als je genoeg geheugen hebt op je iPhone of iPad, kun je liefst 500 tijdschriften opslaan.
Kruiswoordpuzzel digitaal invullen
Het is heerlijk om tussen het lezen door in een tijdschrift te krabbelen en kruiswoordpuzzels te maken, of een Sudokuutje te doen. Dat kan ook in de magazines in Readly. Leg bij een iOS-apparaat simpelweg je vinger op een hokje en begin met typen.
Widgets
Readly biedt een widget aan. Die voeg je toe door de Readly-app te installeren, het startscherm of toegangsscherm van je iPhone of iPad naar rechts te vegen en onder de widgets op 'Wijzig' te tikken.
Zo krijg je snel een overzicht met tijdschriftenaanbevelingen. Met een tik op de cover opent het tijdschrift zich meteen in de app.
Delen
Wanneer je door tijdschriften bladert kom je vroeg of laat iets bizars, hilarisch, of angstaanjagends tegen, wat je móét delen. Via het Deel-icoon deel je de pagina meteen met die vriend, collega of buurvrouw, of verstuur je hem via WhatsApp.
Ouderlijk toezicht
Je Readly-account kun je delen met je hele gezin. Met je account maak je tot vijf profielen aan, die je op tot vijf verschillende apparaten kunt gebruiken. Maar je hebt misschien liever niet dat je kinderen door de hele bibliotheek kunnen snuffelen. 
Hiervoor heeft Readly 'Ouderlijk toezicht' in het leven geroepen. Je schakelt het in via het menu, waar je op het potlood-icoon naast je profiel tikt. Hier kies je voor 'Ouderlijk toezicht' en stel je een 4-cijferige pincode in. De app laat nu alleen tijdschriften zien die geschikt zijn voor kinderen. Eventueel kun je zelf nog meer specifieke titels verbergen.