Ja hoor, de mooiste tijd van het jaar is weer aangebroken. En dan hebben we het natuurlijk niet over kerst of Sinterklaas, nee: Spotify Wrapped 2021 is hier! Dit persoonlijke jaaroverzicht van je favoriete muziek is de afgelopen jaren ontwikkeld tot een heuse traditie. Maar je moet deze keer iets anders te werk gaan om 'm te vinden.
Je aanmelding is helaas niet gelukt. Probeer het later nog eens.
Spotify Wrapped 2021
Spotifygebruikers ontvangen in december altijd een overzicht van hun luisteractiviteit in het afgelopen jaar. Dit wordt ook wel Spotify Wrapped genoemd. Om dit overzicht in elkaar te zetten, heeft Spotify elke minuut die je naar muziek hebt geluisterd opgeslagen. Hieruit haalt de app allerlei data – van je topnummers tot je totaal geluisterde minuten – dus elk account beschikt over een uniek overzicht.
BLACK FRIDAY: De iPhone 14 nu tot €348 korting!
• Maximaal voordeel als je thuis Ziggo hebt
• 6 maanden Apple Music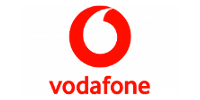 Bekijk actie
Spotify Wrapped 2021 heeft zich twee verschijningsvormen. Zo krijgt iedere gebruiker van de app een persoonlijke afspeellijst, vol met zijn of haar topnummers van het jaar. Maar de 'Wrapped Cards' zijn waarschijnlijk het leukste. Dit is een verzameling kaartjes met allerlei interessante feitjes over jouw luistergedrag. Denk hierbij aan je meest beluisterde nummers en artiesten, maar ook aan wat jouw muziek zegt over je algemene stemming van het afgelopen jaar. Veel mensen delen hun kaartjes via social media.
Zo vind je jouw muzikale overzicht
Dit jaar werkt Spotify Wrapped net wat anders dan andere jaren. Je vindt je overzicht dit jaar niet meer op een aparte website, maar uitsluitend via de Spotify-app op je iPhone. Pak je iPhone er dus maar bij en open de Spotify-app.
Bij het openen van de app meldt Spotify waarschijnlijk al automatisch dat jouw jaaroverzicht van 2021 klaarstaat. Als het goed is, staat er een sectie genaamd 'Jouw jaaroverzicht van 2021' op de beginpagina van de app. Hier heb je twee keuzes. Tik je op de linkse optie, dan ga je de Wrapped Cards bekijken. Ga je voor de rechter? Dan open je de automatisch gegenereerde afspeellijst met daarin al jouw topnummers van 2021.
Zie je het overzicht nog niet staan? Controleer dan even of de app up-to-date is, of probeer het via de Spotify-website.
Je aanmelding is helaas niet gelukt. Probeer het later nog eens.