Waar zijn externe schijven goed in? Juist, in het uitbreiden van je opslag omdat je bij aankoop van je Mac nét iets te veel geld wilde besparen. Waar kunnen ze normaliter niet zo goed tegen? Juist, water, harde betongronden of woestijnzand. Maar de Samsung T7 Shield wel!
Dit artikel is gesponsord.
De iPhone 14 nu tot €348 korting!
• Maximaal voordeel als je thuis Ziggo hebt
• 6 maanden Apple Music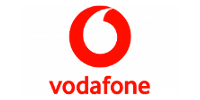 Bekijk actie
Portable Samsung T7 Shield
Als je voor snelheid gaat in een (externe) harde schijf, dan kom je bij een SSD uit. Dit is een harde schijf die in tegenstelling tot de ouderwetse harde schjf geen bewegende onderdelen heeft. Hierdoor is een SSD snel, schokbestendig en superlicht. De ene SSD is de andere niet, echter.
De T7 Shield van Samsung is bijvoorbeeld twee keer zo snel als zijn voorganger de T5, die op zijn beurt weer vijf keer zo snel is als een ouderwetse harde schijf. Even een aantal bestanden overzetten met een grootte van meer dan een gigabyte is gebeurd voordat r met je ogen kunt knipperen. Vervolgens ontkoppel je de T7 en stop je hem in je broekzak. Niet alleen bij wijze van spreken, want deze SSD is niet groter dan een bankpas en zo dun als een potlood.
Ondanks zijn bescheiden formaat heeft de Shield toch superkrachten. Om te beginnen is hij valbestandig tot een hoogte van drie meter. Verder heeft deze SSD een IP65-rating. Dat betekent dat hij helemaal stofdicht is, en prima tegen een plens water kan.
Prijs en verkrijgbaarheid
De Samsung T7 Shield is verkrijgbaar in drie verschillende kleuren en met 1 TB of 2 TB. Je sluit hem aan via usb-c. De versie met 1 TB opslag kost 129 euro, voor 219 euro heb je de Portable SSD T7 Shield met 2 TB. Je koopt hem onder meer bij Coolblue of Samsung.
Je aanmelding is helaas niet gelukt. Probeer het later nog eens.