Wil je slimme verlichting in huis? Dan kom je al snel uit bij de populaire Hue-lampen van Philips. De losse lampjes daarvan zijn niet zo duur, maar er was wel altijd een vrij dure bridge nodig om ze met je iPhone te bedienen. Nu introduceert Philips Hue bluetooth-lampen waarmee je de bridge er niet bij hoeft te kopen.
Philips Hue bluetooth-lampen
De nieuwe bluetooth-lampen van Philips komen medio augustus uit en kunnen rechtstreeks vanaf de iPhone bediend worden. Het enige wat je hoeft de doen is te slimme lampen in te draaien en de bijbehorende app installeren. Daarna kun je met je iPhone de lampen in- of uitschakelen en de sterkte aanpassen, of de kleur veranderen.
BLACK FRIDAY: De iPhone 14 nu tot €348 korting!
• Maximaal voordeel als je thuis Ziggo hebt
• 6 maanden Apple Music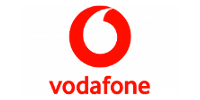 Bekijk actie
De bluetooth-lampen maken slimme verlichting daarmee een stuk toegankelijker. Tot nu toe was er altijd een bridge van ruim € 50 nodig, die je met een ethernetkabel koppelt aan de router.
Met de nieuwe lampen is zo'n bridge niet langer vereist, al hebben de bluetooth-lampen wel z'n beperkingen. Je kunt bijvoorbeeld maximaal 10 lampen aan de app koppelen. En om ze aan te sturen met Siri of HomeKit, heb je nog altijd een Bridge nodig. Bovendien is het bluetooth-bereik binnenshuis niet altijd even goed, dus je moet je wel enigszins in de buurt zijn om te lampen aan te sturen.
Prijs
De bluetooth-lampen lijken ons dan ook vooral ideaal voor wie slimme verlichting voorzichtig wilt uitproberen, zonder de portemonnee meteen flink open te trekken. Voor € 19,95 haal je een Philips Hue white lamp binnen en een lamp met sfeerlicht kost € 29,95. Voor een lamp met zowel wit licht als sfeerlicht betaal je € 59,95. Later in 2019 en 2020 volgt Philips Hue met meer bluetooth-producten.
Bron: Signify.