Een verrassende move van Microsoft: de Office-programma's Word, Excel en PowerPoint zijn voortaan gratis te gebruiken op de iPad en iPhone. Voorheen moest je voor de apps en Office 365-abonnement hebben, nu hoef je alleen nog maar in te loggen met een (gratis) Microsoft-account, zoals Hotmail of Outlook.
Dropbox
De bekendmaking van Microsoft komt twee dagen na het bericht dat Office Dropbox gaat integreren. Die integratie is nu al een feit: in de nieuwe versie van de programma's kun je inloggen met je Dropbox-account. Dat betekent dat je nu ook .doc-, .xls- en .ppt-bestanden kunt synchroniseren tussen Mac of pc en iOS, zonder daarbij vast te zitten aan het betaalde (€ 7 per maand) 365-abonnement van Microsoft.
Voor wie?
De bekendmaking zal met name in goede aarde vallen bij pc-gebruikers en de zakenwereld. Met een Mac werken de gratis iWork-apps in combinatie met iCloud ideaal, terwijl Office (2011) voor de Mac nog steeds duur is en de programma's een stuk minder zijn dan die van iWork. Weinig reden dus om terug te gaan naar Office, tenzij je niet anders kunt. Voor pc-gebruikers is het een ander verhaal; daar is iWork alleen via de browser te gebruiken. In de zakenwereld wordt echter nog veelal Office gebruikt en daar lijkt Microsoft nu op in te zetten. Sinds de bekendmaking dat Apple en IBM samen de zakenwereld gaan bestormen, is het wachten op een grootse aankondiging die het voor veel bedrijven aantrekkelijk zal maken over te stappen naar iWork (of de zakelijke variant daarop). Dat onheil wil Microsoft ongetwijfeld voor zijn door goede alternatieven te bieden.
De iPhone 13 nu tot €393 voordeel!
• Heb je al internet van Ziggo thuis? Profiteer dan van extra voordeel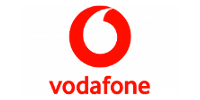 Bekijken
Uitgekleed
Overigens zit er nog wel één addertje onder het gratis gras van Microsoft: je krijgt niet de volledige programma's. Je kunt met de drie programma's bestanden aanmaken en basisbewerkingen uitvoeren, maar om alle functies te gebruiken, moet je alsnog € 7 per maand betalen. Kom je toch weer bij iWork uit …