Als er één genre op Netflix de laatste jaren een vlucht genomen heeft, dan is het wel de misdaad-documentaire. Logisch ook, want de true crime blijkt vaak nog véél gekker dan fictie. Wij hebben 5 Netflix misdaad-documentaires voor je op een rij gezet – voor iedereen die niet terugdeinst voor wat spanning en sensatie.
1. Making a Murderer
Iedereen die gefascineerd is door real crime, móet deze serie kijken: Making a Murderer is misschien wel de reden dat het genre zo populair is geworden. Het vertelt het verhaal van Steven Avery, die achttien jaar van zijn leven achter de tralies doorbracht, veroordeeld voor een misdaad waarmee hij achteraf gezien niets te maken had. Na zijn vrijlating gaat hij op een gruwelijke manier alsnog de fout in – of toch niet?
De iPhone 14 nu tot €348 korting!
• Maximaal voordeel als je thuis Ziggo hebt
• 6 maanden Apple Music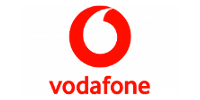 Bekijk actie
2. The Keepers
De piepjonge non en lerares Engels Cathy Cesnik wordt in november 1969 op gruwelijke wijze om het leven gebracht. De moordenaar is nooit gepakt, en een halve eeuw later proberen twee van haar oud-leerlingen nog altijd te achterhalen wat er nu precies is gebeurd en wie erbij betrokken waren. Dan opent zich een beerput rondom stelselmatig kindermisbruik op de katholieke meisjesschool destijds. Wat wist Cathy wat ze niet had mogen weten?
3. Amanda Knox
De 20-jarige Amerikaanse studente Amanda Knox studeert een tijdje in Italië. Op een dag wordt haar kamergenote – de Britse uitwisselingsstudente Meredith Kercher – dood aangetroffen. De plaats delict heeft nog wel het meest weg van een bloederige horrorscène. Amanda Knox – door de media neergezet als een seksverslaafd monster – heeft meteen al alle schijn tegen zich.
4. Evil Genius
In een klein Amerikaans stadje gebeurt iets uitermate schokkends: er vindt een bizarre bankoverval plaats. Pizzabezorger Brian Wells is degene die de bank berooft – onder dwang, zegt hij tegen de FBI. En met een bom om zijn nek geklemd, die dreigt te ontploffen als niet alles volgens het boekje gaat. Je kunt niet anders dan aan Saw denken …
5. The Staircase
Op dit moment zijn veel Netflix-verslaafden compleet in de ban van The Staircase. Michael Peterson vindt op een dag zijn vrouw dood onderaan de trap. Ze is gevallen. Of is er meer aan de hand? Het trappengat is van onder tot boven besmeurd met haar bloed. Saillant detail één: Peterson is schrijver van akelige misdaadromans. Saillant detail twee: er vallen wel érg veel vrouwen van een trap bij hem in de buurt …