Apple zou van plan zijn om de toekomstige 16-inch MacBook Pro te voorzien van een toetsenbord met schaarmechanisme. Deze vervangt dan het inmiddels beruchte toetsenbord met vlindermechanisme.
Problemen met het vlindertoetsenbord
Apple maakte in 2015 met de 12-inch MacBook de overstap naar een toetsenbord met vlindermechanisme en heeft dat vervolgens in alle daaropvolgende MacBook-modellen gebruikt. Voordeel: het is erg dun en de toetsen zijn extra plat en groter. Nadeel: het toetsenbord gaat heel snel stuk.
De iPhone 14 nu tot €348 korting!
• Maximaal voordeel als je thuis Ziggo hebt
• 6 maanden Apple Music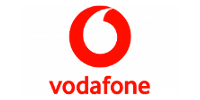 Bekijk actie
Een klein stofje of kruimeltje kan er al voor zorgen dat toetsen niet meer reageren of juist blijven hangen en tekens dubbel typen. Soms voelt het alsof de toetsen blijven kleven. Apple heeft het toetsenbord steeds verbeterd, onder meer met een vuilafwerend membraan. Maar ook met de meest recente generatie van het vlindertoetsenbord, zijn de problemen er alsnog. Het zegt waarschijnlijk al genoeg dat de MacBook Air en MacBook Pro die dit jaar verschenen al meteen bij release in aanmerking komen voor de gratis toetsenbord-reparatie. Aanvankelijk moesten mensen de reparatie zelf betalen: dat kostte vaak honderden euro's.
MacBook Pro schaartoetsenbord
Tijd dus om terug te keren naar de oude techniek, zo meldt de betrouwbare Apple-analist Ming-Chi Kuo. Eerder had hij verwacht dat het schaar-toetsenbord in 2020 zijn rentree zou maken, nog heeft hij sterke aanwijzingen dat het dit jaar al zover is, met de nieuwe 16-inch MacBook Pro 2019. De andere MacBook-modellen die in 2020 verschijnen, worden ook weer uitgerust met een toetsenbord met schaarmechanisme.
MacBook Pro 2019
Hoewel er nét een vernieuwde MacBook Pro verschenen is, verwacht Kuo dat we de 16-inch MacBook Pro nog dit jaar kunnen verwachten. Het zou dan gaan om een model met een drastisch nieuw ontwerp, met een groter en bijna randloos scherm. Wil je op de hoogte blijven van de ontwikkelingen? Meld je dan aan voor onze gratis nieuwsbrief.
Je aanmelding is helaas niet gelukt. Probeer het later nog eens.
Bron: MacRumors