De 13-inch MacBook Pro 2022 heeft een tragere SSD dan zijn voorganger – en het verschil is groter dan je denkt. Dit moet je weten.
13-inch MacBook Pro
De nieuwe 13-inch MacBook Pro 2022 is misschien wel de minst interessante laptop die Apple in jaren uit heeft gebracht: hij is nog steeds exact hetzelfde als het vorige model, op de chip na. Die heeft een upgrade gekregen van de M1 naar de M2.
BLACK FRIDAY: De iPhone 14 nu tot €348 korting!
• Maximaal voordeel als je thuis Ziggo hebt
• 6 maanden Apple Music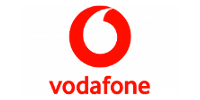 Bekijk actie
Dat is op zich geen onlogische zet – maar het nadeel is dat de goedkopere MacBook Air 2022 hem nu inhaalt op het gebied van het display, de speakers en de ingebouwde webcam. Tegelijkertijd heeft de Air nu dezelfde M2-chip. Daarmee is de 13-inch MacBook Pro niet zo'n goede deal.
MacBook Pro 2022 SSD
Nu blijkt dat de MacBook Pro 2022 een nog slechtere deal is dan eerst werd gedacht. De ingebouwde SSD – oftewel de opslag van de MacBook – is namelijk trager dan die van het vorige model. Hij is 30% trager in het schrijven van data, en maar liefst 50% trager in lezen. Dat is een merkbaar verschil.
Het laatste MacBook Pro nieuws
Dit komt door de interne lay-out van de Mac. In het basismodel zit nu één opslagchip van 256GB. Voorheen waren dit er twee van 128GB, en zo'n parallelle verbinding werkt een stuk sneller. Waarschijnlijk hebben duurdere modellen, met 512GB opslag of meer, wél nog steeds meerdere opslagchips. Daardoor loont het qua snelheid om een duurder model te kopen.
En de MacBook Air?
Of de MacBook Air 2022 dezelfde tragere SSD heeft, is nog de vraag. De kans is echter wel groot. We weten het zeker als de MacBook Air in juli uitkomt: houd onze website in de gaten, en abonneer je op onze nieuwsbrief om op de hoogte te blijven:
Je aanmelding is helaas niet gelukt. Probeer het later nog eens.
Bron: MacRumors